Learning 4.0 Guide
How Virtual Reality Redefines Vocational Education and Training
Leverage Learning 4.0 as a digital transformation and tailor your professional training to be highly personalized through immersive experiences. This makes for an engaging workplace and faster, more impactful learning outcomes.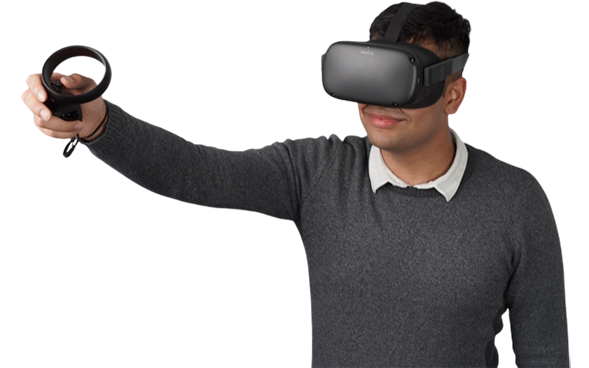 Good training and education continue to set the course for a successful professional future. However, the demands of everyday life are constantly evolving and changing with new technological developments.
The world is currently undergoing rapid digital change, and educational institutions and systems must inevitably adapt accordingly. This involves both promoting innovation and improving the technological nature of education, as well as updating curricula. Traditional face-to-face learning in classrooms or conference rooms is now becoming a distant memory; digital learning, on the other hand, is the buzzword par excellence.
Which Laws Regulate In-company Training?
The U.S. Department of Labor (DOL) administers and enforces federal laws to cover workplace activities for about 150 million workers in the U.S. While no federal training regulation applies to all employers, certain laws and agency regulations may apply to specific industries or employers.
or example, there are training requirements for some public-sector employees or occupations considered safety-sensitive.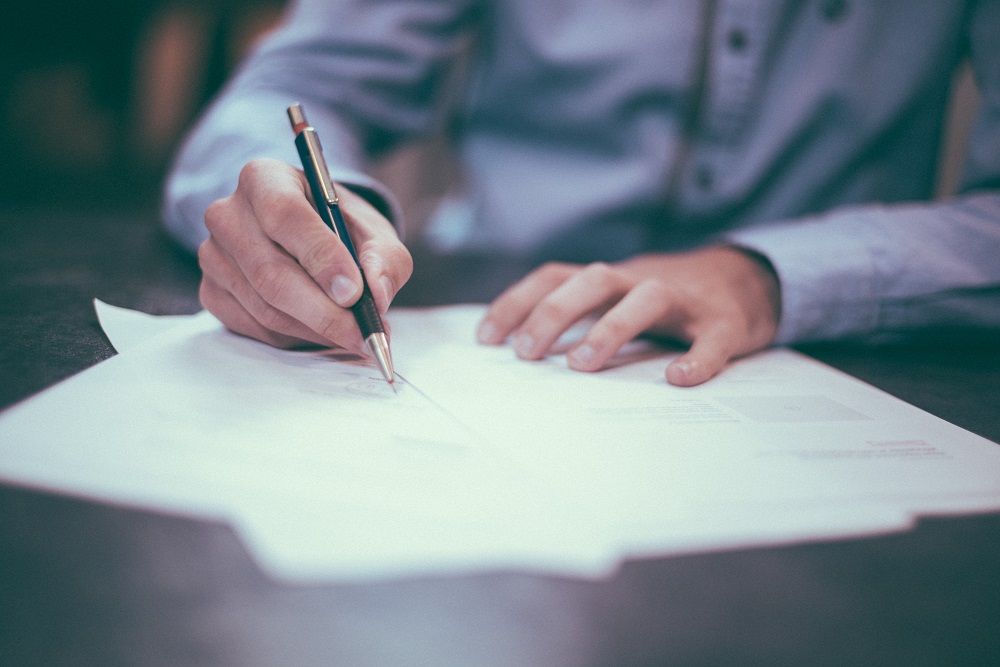 What Is Learning 4.0?
Learning 4.0 focuses on the transfer of knowledge using all digital learning media and specially aligned training objectives. The name is derived from the fourth industrial revolution and stands for the intelligent networking of machines and processes with the help of information and communication technology. This refers to a new way of production and value creation as well as optimization in real time and is supported by new technologies. One of the important elements of digitization and Industry 4.0 include the Internet of Things (IoT), Big Data, and machine learning.
Learning 4.0 takes the curriculum outside the regular classroom, using engaging audiovisual media or even a game . That's not all: In recent years, there has been a sharp increase in the use of immersive and interactive educational technologies such as Virtual and Augmented Reality in e-learning, making vocational education and training more dynamic than ever before.
For this reason, organizations need innovative learning solutions like our learning platform 3spin Learning that meet these changing learning requirements for digital competencies cost-effectively and efficiently.
DID YOU KNOW?
Let Us Help You Deploy Successful Training Courses With VR And AR
We will be looking forward to to advise you on how 3spin Learning can support you.
Required Adaptations For Digital Transformation
Digital training will continue to become increasingly incorporated into various industries in the coming years. This will inevitably impact the skills requirements of the workforce. For example, research from McKinsey Digital shows that due to the fourth industrial revolution, at least one-third of jobs in 60% of all occupations will be automated.
In addition to the impact this could have on the skills required for various professions, soft skills are also high on the wish list of digital transformation drivers as a core competency. These include complex problem solving, social skills, and process expertise. Working from home, artificial intelligence, and Virtual Realities require more flexible and adaptable work tasks.
To be best prepared for the future world of the workplace with the appropriate IT skills, companies must evolve and factor in changes to traditional work processes.
Catching Up On IT Skills
The need for expertise in digitizing training to prepare employees for digital change shows that there is still a lot of potential for improvement in IT skills.
More specifically, this means that many organizations are not adapting the content of their training to the requirements of modern working life. Trainees may then learn content that will be outdated and no longer applicable in practice in just a few years.
Advantages Of Vocational Learning 4.0
Moving forward, the role of Education 4.0 will be crucial in supporting Industry 4.0. Consider all the benefits of the previous industrial revolutions that have led to our unprecedented standard of living today. A modern education system adapted to the needs of trainees can provide meaningful support and further improve this technological revolution:
Addressing Skills Shortages
Learning and Industry 4.0 concepts create a broader base of highly skilled workers and reduces the workforce shortage in critical industries as students will be better prepared for the job market working directly with the latest technologies.
Greater Flexibility
Using virtual forms of learning and training, students can access learning content and learn anywhere and at any time on their mobile devices.
Better Memory Performance
Countless studies show that online learning and training results in students retaining content in their memory better than traditional learning methods. Features such as interactivity and gamification keep online learning models engaging for learners, making learning fun.
Cost Efficiency
Training costs can be a major concern for companies. However, online instruction eliminates the usual costs of hiring instructors, travel, and infrastructure. Learners only need access to the program and an appropriate device. The larger the number of participants, the greater the cost-effectiveness.
Scalability
Once the learning units are developed, they can be expanded as needed and used later. It reduces the average cost of AR and VR Training for all additional employees.
Immediate Feedback
Online learning modules offer numerous assessment options that provide students with feedback during the course. This way, they can identify their need for improvement and work on it.
Disadvantages Of Vocational Learning 4.0
Although VR and AR Training offers a variety of benefits, it is relevant to note the challenges that may arise when using this technology:
Potential Technology Updates
One drawback to Virtual Reality Training might be regular updates to keep up to date.
As a solution to this challenge, it is recommended to partner with a supplier such as 3spin Learning that can provide you with the right overview of equipment and a smart learning platform to simplify updates through an efficient cloud-based system.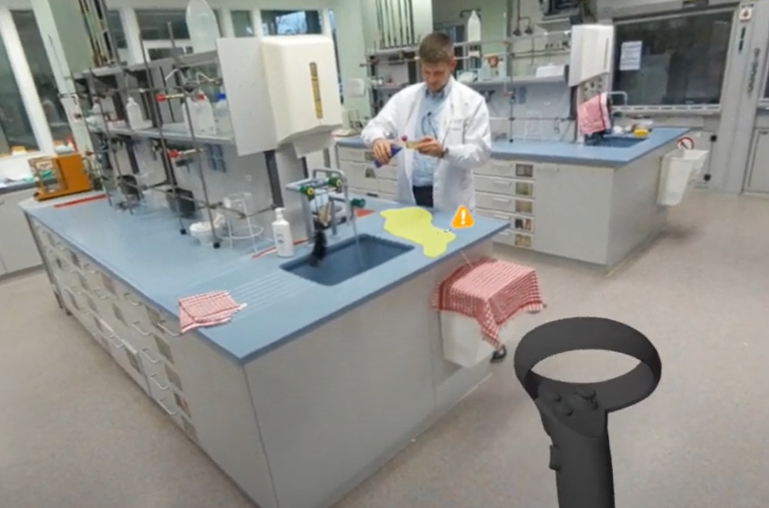 High Upfront Costs
VR and AR solutions may be more expensive than other solutions. However, costs depend on many factors, such as whether footage needs to be implemented on-site. Similarly, many companies already have resources or existing data that can reduce the cost of VR And AR training programs, such as employees who are familiar with filming 360-degree videos.
Additionally, our VR software can be used on a PC with a mouse and keyboard instead of VR glasses, which also reduces costs.
Making VR And AR Work For Learning 4.0
Virtual and Augmented Reality can be applied to corporate training in several different ways. VR and AR are the closest equivalent to an immersive experience and enable meaningful experiential learning that develops soft skills as well as more complex technical skills and processes. These include:
Case-based
Using real-life situations from a first-person perspective, VR and AR can train soft skills for management teams, covering topics such as emotional intelligence, conflict management, and communication.
Safety Training
Students practice safety protocols and track hazardous situations without exposing themselves to real-world risk.
Onboarding
Learners gain insight into the organization, workshop, processes, and more during onboarding.
Simulations
For example, in aviation, simulation-based training can help train reaction times in dangerous situations.
Skill Training
Students can gamify the assembly of products or complex equipment as they explore the space and operate virtual objects using control devices.
Soft Skills
360-degree training allow employees in customer service, for example, to prepare for specific situations when dealing with demanding customers.
Organizations Using 3spin Learning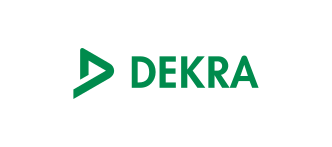 More Use Cases For Learning 4.0
Many of our prestigious clients have been using VR and AR to digitize vocational training for years for reliable learning of practical skills. That is why Avacon focuses on digital educational competence by means of immersive training offers from 3spin Learning.
Challenges Of Digital Learning Media
There is no one-size-fits-all solution for corporate learning 4.0, and a combined training program blends the various learning methods into a comprehensive training program that uses a variety of learning strategies. In this way, companies can integrate VR and AR technology into the qualification and further training of trainees, instead of replacing your entire in-company training.
Lack Of Self-discipline
With e-learning, it's easier to skip classes or put off assignments than in vocational school.
Lack Of Social Interaction
The social dynamics of a real classroom are difficult to capture in an online course.
Lack Of Teacher Contact
Real-time Q&A, office hours, chance encounters in the hallway don't necessarily happen with online learning.
Technological Difficulties
Even in a generation of digital natives, not all students have the same access to technology.
On-the-job training with digital learning media can make education both more accessible and more convenient for teachers and students. This requires identifying potential challenges and giving trainees the tools, they need. With suitable structure and the right technology, organizations are well equipped to prepare trainees for their future work activities.
3spin Learning develops interactive and innovative Virtual Reality and Augmented Reality learning experiences for all areas that appeal to trainees and promote learning.
How Organizations Contribute To Learning 4.0
For the successful digitization of in-company training, training practices must be aligned with emerging challenges. This includes:
Modernized Training
A good idea is to involve trainees in digitization projects. The so-called digital natives have grown up with digital media and can contribute their own experience and skills.
Cross-company Exchange
Companies usually have a large network of customers or associations that often face the same challenges and may already be one step ahead in e-learning.
Train Teachers
Teachers should know the digitization trends in their industry and the know-how for Industry 4.0. New machine features and important application programs are part of this.
3spin Learning For Successful Training Initiatives
Given our unprecedented learning platform 3spin Learning, organizations do not need to have any programming skills to create corresponding virtual realities.ganizations can work directly with our authoring tool and benefit from unlimited flexibility.
This allows companies to successfully deploy VR and AR Training courses that are not only significantly more engaging compared to traditional training methods. We look forward to supporting your organization on its journey to Learning 4.0, and our team of experts is here to assist you at any time.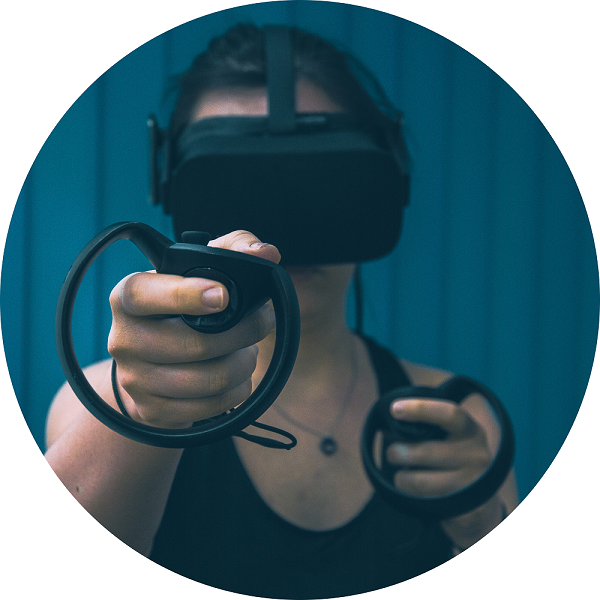 LEARN MORE
Let Us Help You Deploy Successful Training Courses With VR And AR
We will be looking forward to to advise you on how 3spin Learning can support you.
Posts You Also Might Like
DIGITAL OCCUPATIONAL HEALTH AND SAFETY
VR And AR For More Occupational Health And Safety In The Workplace
This is how Occupational Health and Safety Training in VR and AR guarantees maximum safety in your workplace.
Read More
DIGITAL ONBOARDING
Why Organizations Need Successful Digital Onboarding With Virtual Reality
Learn how to onboard new employees faster and more cost-effectively digitally.
Read More