The Powerful No-Code Complete Solution For Your VR & AR Training
Set yourself apart from the competition: Create, manage, and publish distinctive VR & AR experiences all from one central location on a collaborative, cloud-based learning platform.
One Stop Shop - VR & AR Courses Without Code
We developed our 3spin Learning Platform with all employees in your organization in mind - not just developers. Our authoring tool's clear user interface and intuitive usability ensure quick integration and acceptance by your teams.
Creation
Create your VR & AR training without programming knowledge directly in the browser with our authoring tool
Administration
Assign VR & AR training courses to your learners and distribute them to any number of devices worldwide
Deployment
Enable students to virtually join courses via VR glasses or PC regardless of location and measure learning successes
Key Benefits Of Our VR & AR Technology
Ready to take on the entire development of your VR & AR training from creation to deployment without programming? Then get started with our unique authoring tool to easily create and distribute learning content yourself.

Save Money
Eliminate costly programming: with 3spin Learning, anyone can create VR & AR content without code

Reusable Content
After creating your learning content, you can reuse your VR & AR training at any time and easily edit it yourself

Shortened Learning Time
Thanks to VR & AR training, learners can learn new skills faster and retain them for longer

Fewer Resources
3spin Learning reduces the need for business travel and avoids room and equipment downtime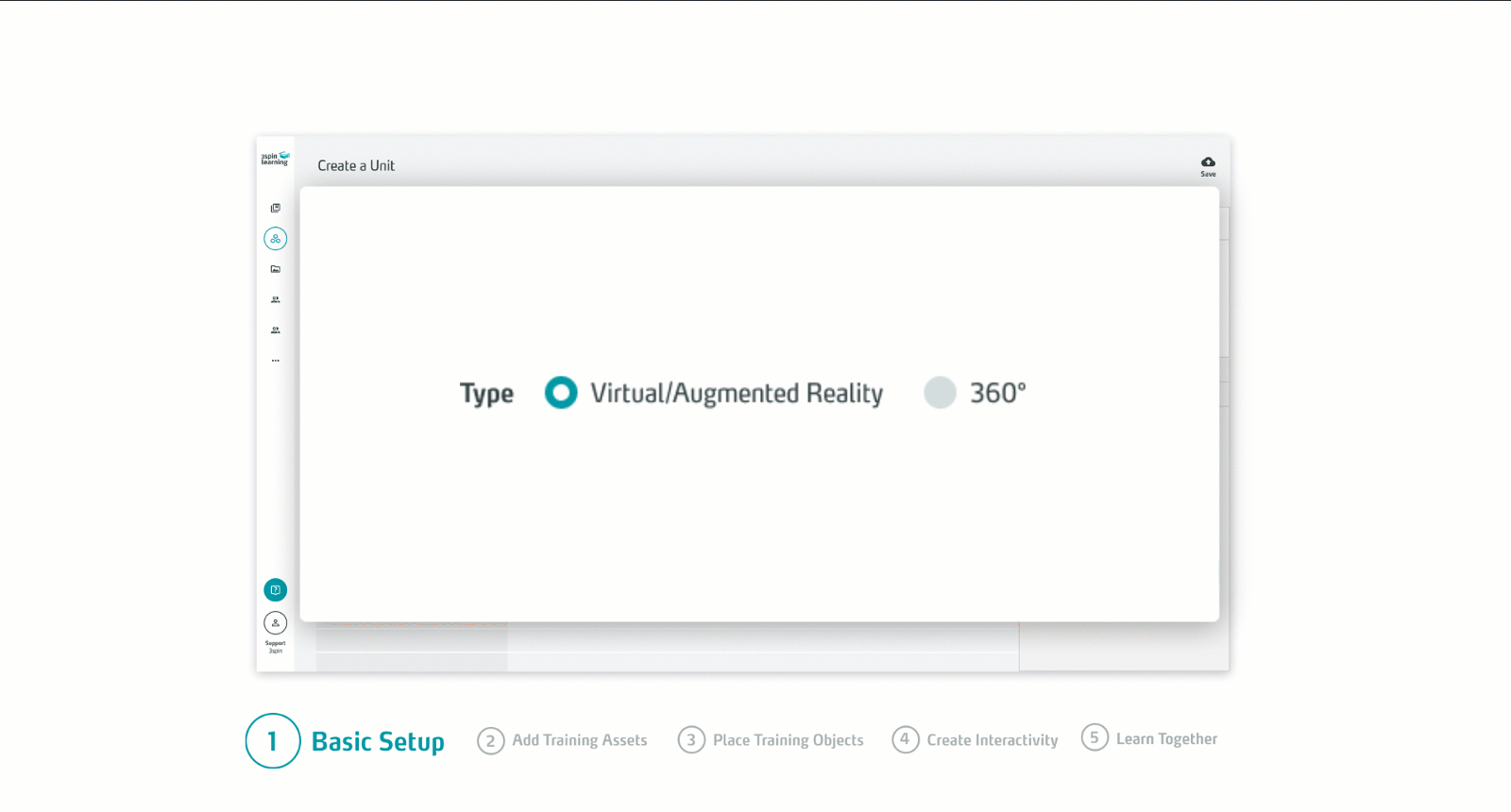 5 Easy Steps To Your Own VR & AR Training
Create your own VR & AR training in a builder's kit like a PowerPoint presentation or let us build a custom version for you.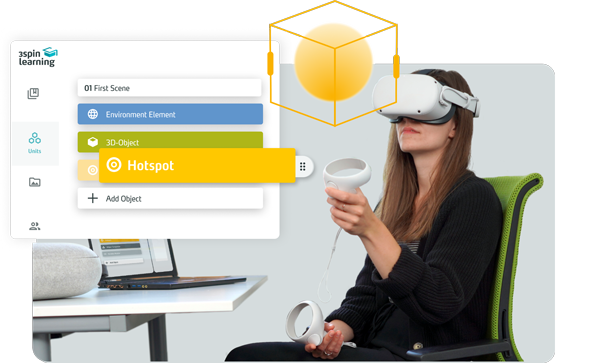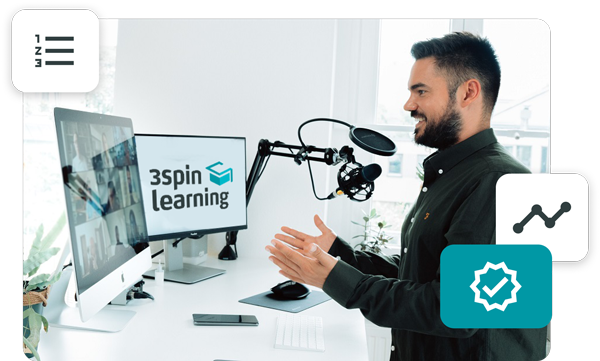 Would You Like To Get To Know About Our Product?
If so, we can show you our features, packages, and services in a live demo and demonstrate how 3spin Learning or one of our certified partners can help you create unique and memorable VR & AR training experiences.
Our Services
Thanks to our many years of collaboration in the field of VR & AR with internationally renowned clients such as Lufthansa, DEKRA, and E.ON, we know how to develop state-of-the-art virtual solutions and implement immersive training programs quickly and effectively.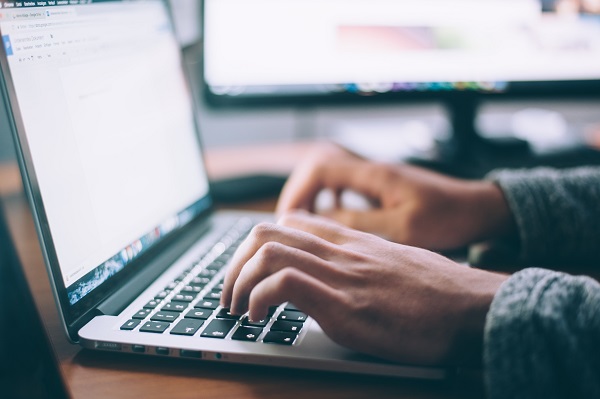 LMS Connection
Straightforward integration with LMS systems available. Just contact us
Book Consultation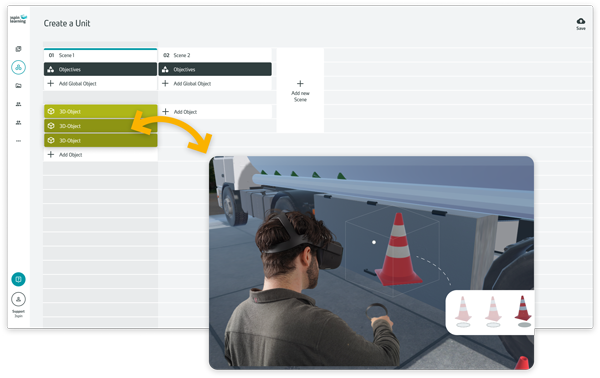 Content Creation
We will gladly develop tailor-made training courses for you
Award-Winning VR Content
Do You Have Any Other Question?
As "Software-as-a-Service ", 3spin Learning offers the right solution for every use case. This allows an easy and cost-effective start. In our FAQs, you will find answers to frequently asked questions about the Virtual Reality services offered by 3spin Learning.