Virtual Reality
DEKRA Fire Alarm System Training
DEKRA Automobil GmbH uses its fire alarm system training via Virtual Reality to provide more sustainable training for its trainees to become testing experts, allowing them to repeat and modify the training as often as they wish.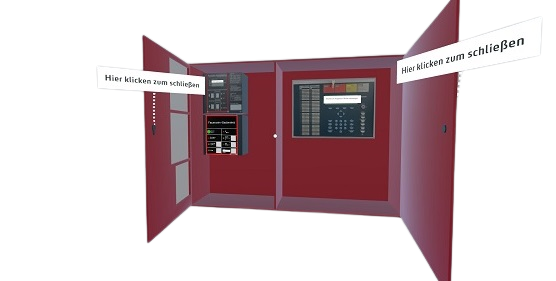 "Thanks to the VR fire alarm system training in 3spin Learning, we are no longer dependent on the accessibility of real buildings - as a result, learning can take place more frequently and we achieve higher learning successes."
— Dr. Dirk Lorreng (FGV Training, and Further Education, Department Industry, Construction, and Real Estate, DEKRA)
Challenge


As part of preventive fire protection, fire alarm systems must be regularly inspected by testing experts. Qualifying as a testing expert presents a great challenge, as the final examinations at the relevant chambers of engineers place high demands on trainees in terms of theory and practice. Often, the preparation for these exams by classroom training for the theory and a mentor/mentee principle in the real customer assignment was inadequate and high failure rates occurred as a result.

Solution


With the help of the 3spin Learning platform, an additional teaching-learning approach is integrated into the training. VR training provides trainees with their first practical experience outside of a real test assignment at the customer's premises, accompanied by an accredited test expert, and guided by experienced trainers throughout VR testing. The training intensity can be varied according to the trainee's level of knowledge and can be repeated as often as required.

Success


As a new additional teaching-learning method, DEKRA's VR training for fire alarm systems provides a link between theory (knowledge transfer) and the mentor/mentee principle (skills). VR training increases the overall level of training quality and significantly enhances learning success. This results in higher success rates in the final examinations to become an inspection expert at the corresponding engineering chambers.