Pricing
3spin Learning provides a unique no-code all-in-one solution for VR & AR training courses. We offer customized license packages for different use cases.

Please contact our sales team and we will advise you on the possibilities.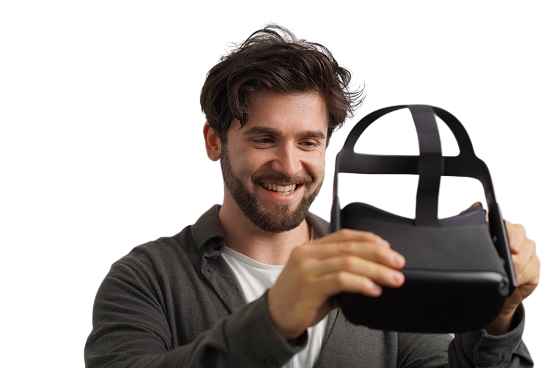 3spin Learning Prices
Find The Plan That Works For you
At 3spin Learning, providing transparent answers to all of our customers' questions is very important to us. At the same time, each license is as individual as your organization. We would be pleased to answer any questions you may have about the many options available before you choose the most suitable solution for you.
Standard
Our starter package for our all-in-one tool for up to 50 users and 3 courses with the following features
Desktop Client
Basic Assets Package
Basic Support
Premium
Our most popular license with all features for up to 50 users and 3 courses includes all services from our standard package plus the following additional features
Offline-Mode
Learn Together
Spectator Mode
Helper Companion
Success Reports and Objectives
Smart Training with Variables
Premium Support
Education
Our discounted license for state-approved educational institutions includes all the features from the Premium license, but at the exclusive price of the Standard license. Can also be used for up to 50 users and 3 courses.
*All plans come with a one-time Onboarding fee of €2,499
Partner Program
Our mission is to enable anyone to create and sell VR & AR training sessions with 3spin Learning. We are looking for great partners who share our passion for immersive learning to achieve this. Would you like to join us?
For Agencies

For Training Sellers

For Resellers & Agents
You would like to create a VR / AR training course for a customer who already has 3spin Learning? Then you don't need to buy licenses. Just work directly in the client instance.
Unlimited Number Of Authors
You want to create learning courses in 3spin Learning without a customer? Then book our package above ("Workshop, Licenses & Support"). By the way, you may have as many authors and create as many courses as you like.
You do not create training sessions as an individual order, but sell standardized training to companies?
Fixed Prices
Then your customers do not need to purchase 3spin Learning licenses. Instead, you can define fixed prices for your training. Contact us to discuss details.
Special Rate For Educational Enterprises
You would like to recommend 3spin Learning to enterprises, universities or agencies?
Reduced Licensing Fees
We offer special reduced license prices and commissions on licenses and services.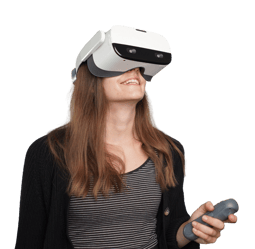 Join Our Partner Program
Be part of our partner network and create successful online business solutions.
Frequently Asked Questions For Pricing
I want to build trainings for a client. Do I need licenses?
If your client already has "3spin Learning" licenses, you do not need to buy licenses as an agency. Just build your training directly in the cloud instance of your client.
Can I try 3spin Learning for free?
Yes, we will present 3spin Learning to you free of charge as part of a personal demo appointment (via video conference) and you may also participate in a training session yourself if you are interested. If you like the platform and want to continue working with it yourself, we also offer trial versions. You can edit the trainings, create new trainings with the included assets and upload your own assets like images and sounds. Book a demo.
Who qualifies for "Education" licenses?
Education licenses are discounted licenses meant for government-recognized educational institutions such as schools and universities.
What payment options do you accept?
Your annual subscriptions can be payed by bank transfer.
I would like to become a 3spin Learning reseller. What do I need to do?
We would be happy to discuss reselling and brokerage options with you. Please get in touch.
I would like to be recommended by 3spin Learning as a training creation partner. What do I need to do?
We are always looking for excellent partners to work with. Please reach out to us , to discuss details.
Then Arrange For An Appointment With Us Today
I look forward to talking with you!
Free Consultation
We will gladly introduce you to our complete no-code solution for VR & AR training and show you different use cases and custom-fit licence packages.