VR Recruiting & Onboarding Guide
Attracting And retaining New Generations Of Employees With VR
Learn how to onboard new employees faster, more cost-effectively and with a learning method that is not only better understood, but also remembered in the long run.
In an age of rapid innovation, many companies have still been training and qualifying their employees in the same way for several hundred years. Despite innovations, screen time, and home offices, the approach to learning and on-the-job training has remained largely unchanged, especially in onboarding. Training, onboarding, and professional development activities in many companies are lecture-based, monotonous, and largely rely on attendance and memorization. Additionally, lack of time and constraints due to individual learning habits negatively impact employee and employer motivation.
This approach to specialized onboarding can be costly, slow, and relatively ineffective, and carries the risk that employees will not properly learn the skills or instructions required for their jobs and, accordingly, could significantly harm the company in the long run.
Companies need a new form of onboarding and training that engages and excites employees that can be used over the long term. Here, the use of Virtual Reality represents the ideal way to improve employee onboarding, training, retraining, and more.
What Is A Digital Onboarding Process?
In HR and talent management, digital onboarding refers to a form of structured onboarding that is conducted virtually, without a face-to-face meeting. Many companies use digital onboarding to conduct so-called "functional inductions." These onboarding sessions usually occur before hands-on training begins and allow new employees to become more familiar with their role and the company's clear expectations. This makes the onboarding of new employees much easier.
In addition, the term digital onboarding is used in all areas where companies need to integrate a person into their structures - for example, as a customer in e-commerce. In this context, the onboarding process is intended to ensure quick and easy access to all of an organization's services and products.
In this text, we address the former version of online onboarding solutions.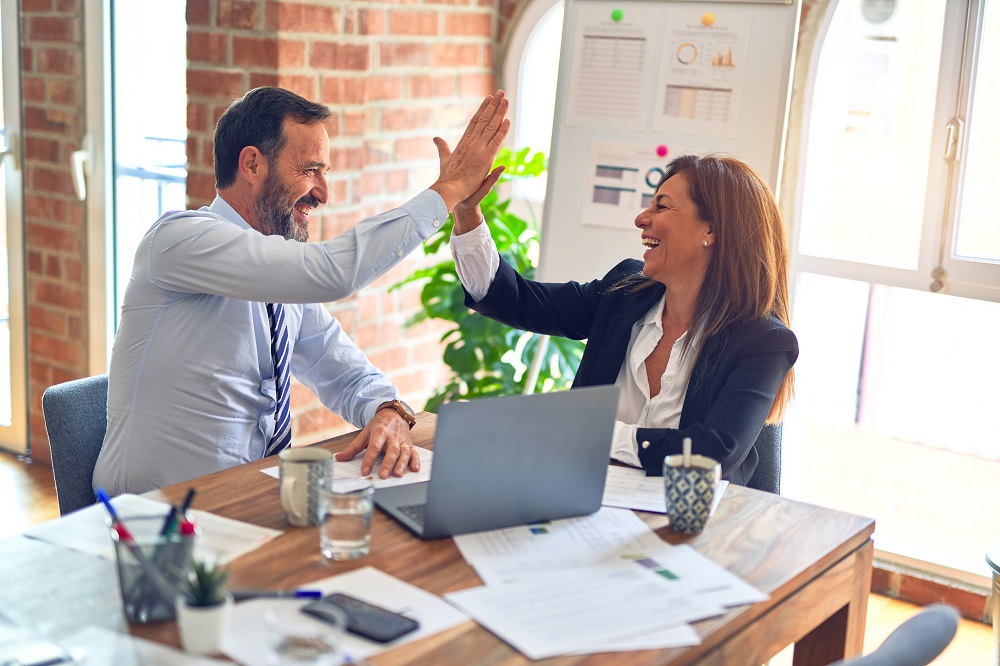 Why Is Good Digital Recruiting & Onboarding So Important?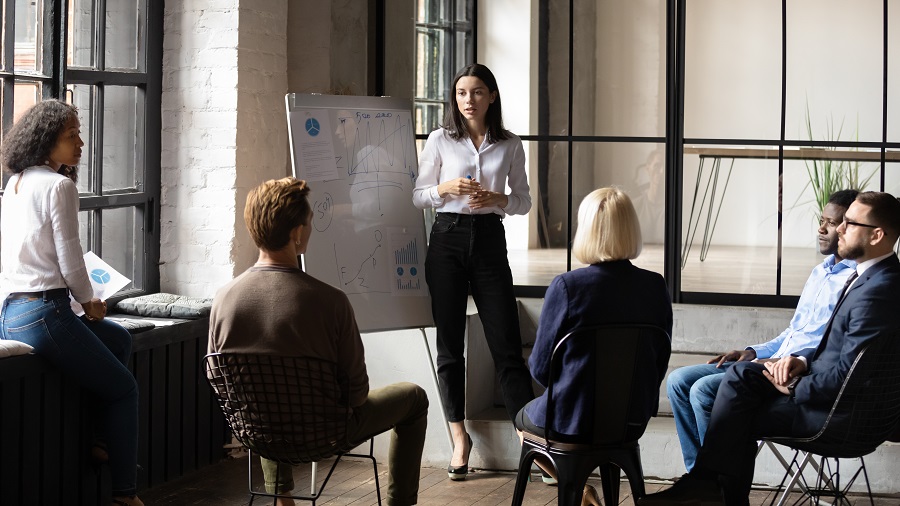 Even before the Covid pandemic, only 12% of employees surveyed agreed that their company did a good job of onboarding, according to a Gallup poll. It's no surprise then that nearly one-third of new hires begin their search within the first six months of starting their job (Harver), and estimates put the average cost of hiring at about 30 percent of the annual salary of those being hired (Forbes).
This data shows that onboarding is a key part of the employee lifecycle in organizations. A proper formal and digital onboarding process prepares employees for success accordingly. Studies show that new employees are two times more likely to retain content in long-term memory after a virtual learning process than after viewing traditional video- or text-based learning materials, as people are immersed in digital learning situations as though they had been there live, thanks to the computer-generated environment of VR and AR.
VR Training not only allows companies to train their employees faster, but participants remember what they have learned better. This is due to the so-called image superiority effect, which states that content is more likely to be recognized and recalled the more vividly it is presented. This means that we can remember a picture of a red apple more easily than the word "red apple".
This immersive effect sets VR and AR Training apart from other forms of knowledge transfer and sets new standards for companies.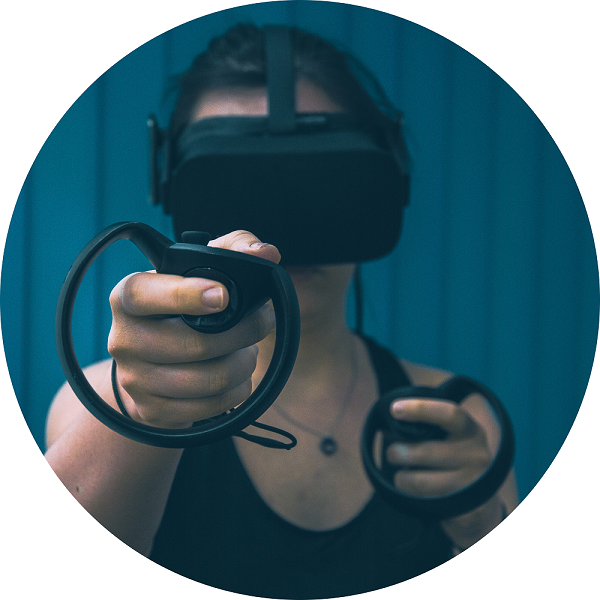 DID YOU KNOW?
Create Unique Onboarding Processes Your Employees Will Love With Virtual Reality
We would be delighted to advise you on how 3spin Learning can support you.
What Are The Typical Challenges In The Onboarding Process?
Do you want to successfully onboard new employees and retain them in your company for the long term? We help companies redefine their employer image so that the following challenges become a thing of the past:
Shortage Of Skilled Workers
Shortage of skilled workers or too few potential applicants and the associated high costs of recruiting and hiring.
Poor Candidate Journey
No standardized processes for pre- and onboarding as well as for professional training and social integration.
High Travel And Training Costs
High travel and training costs for onboarding.
Lack Of Training Opportunities
Employee training spread across multiple locations leads to high costs and ineffective onboarding.
High Initial Turnover
Lack of employee engagement in traditional training.
Poor Integrability
Training outcomes cannot be measured and stored in the LMS.
Digital Recruiting & Onboarding Advantages
The use of Virtual Reality offers a huge optimization potential for your HR processes and supports all challenges, especially with the activation of long-term memory.
VR and AR training not only saves companies huge costs through less travel but also reduces the environmental footprint and workload of employees through location-independent working, thus ensuring an increased work-life balance as employees can train regardless of location and on their own schedule.

Other benefits of successful remote onboarding include:
Larger Employee Pool
Companies can hire their employees regardless of location, allowing qualified candidates to be found and hired globally.
Less Turnover
VR onboardings provide realistic training in a virtual world that mimics the real world, so new employees gain the skills they need faster.
Competitive Advantage
58% of Millennials prefer high-tech benefits like VR and AR instead of free snacks and ping pong tables. (Forbes)
Better Employer Branding
Thanks to VR, new employees get a clear picture of the company culture before their first day on the job.
Decentralized Site Tours
Companies showcase their facilities with virtual tours and job applicants get to know their future work environment.
Enormous Cost And Time Savings
Familiarization processes only need to be created once and can then be accessed uniformly, anytime and anywhere.
At 3spin Learning, we help companies with their employee onboarding processes and open up virtually unlimited possibilities in the onboarding of new employees through realistic learning environments.
Digital Recruiting & Onboarding Disadvantages
One of the biggest challenges for HR management is implementing an engaging remote onboarding strategy, especially with many new hires.
Let's take a look at the disadvantages of remote onboarding.
Lack Of Contact With Team Members
There is no adequate substitute for daily direct contact with team members, especially in the first few weeks of work.
For this reason, we have developed the "Learn together" module on our learning platform so that new employees can establish and maintain close contact with their colleagues within the VR world.
This is how digital transformation and the introduction of a new technology in a remote work environment can provide more accessibility.
Limited Experience
Off-site onboarding can come at the cost of employee retention. The office environment can sometimes be a deciding factor for job seekers when deciding which company to work for. HR departments here need to be able to maintain a quality company culture.
With the ease of our many awesome VR features, 3spin Learning gives you the ability to bring new or existing VR content to life.
Potential Use Cases for a Structured Onboarding Process
Any VR and AR learning platform like 3spin Learning should support your organization's training and education efforts with smart features and immersive digitization.
Staff Training – Customer service
In simulated customer conversations, it is possible to interact with an avatar in real-time and at the same time, employees receive tips. This makes it easy to play through various scenarios and anchor them in the long term through cognitive learning processes.
Talent Acquisition – Employer Branding
Interactive familiarization processes before the 1st day of work demonstrate that companies are competitive. This helps companies stand out from others and be seen as innovative trailblazers.
New Processes – Machine Maintenance
VR training can prompt employees to shut down the machine and simulate responses to any malfunctions. There are no travel or machine costs, or personnel costs incurred by trainers.
Virtual Tours – 1st Working Day
In virtual simulations of your site such as laboratories, warehouses, offices, or production facilities, companies show what different sites look like to give new employees an accurate insight.
Occupational Safety – PPE
Occupational safety training shows, for example, where fire extinguishers are kept and what safety rules must be followed. Only one training session is required for any number of employees with no additional travel costs.
Emergency Drills – Emergency Protocols
Through simulated emergencies, employees safely learn how to behave in a threatening situation, such as a fire, and downtime on real machines is avoided.
Our portfolio includes a number of highprofile customers who are using virtual onboarding with great success in their processes. Among them are airlines that digitally onboard more than 3,000 flight attendants without requiring aircrafts to take off from the ground. This saves costs in the long term and benefits the environment.

Likewise, educational institutions, the healthcare sector, and laboratories in the pharmaceutical industry in particular benefit from the digital onboarding of their employees.
Organizations Using 3spin Learning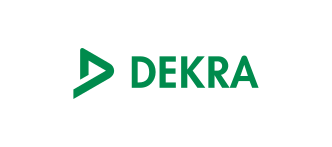 How Much Time Do You Need For Successful Onboarding?
It takes about six months from signing to successful professional integration and full performance - the same amount of time as the probationary period usually lasts in companies. After a year with the same company, employees are expected to have mastered the skills associated with their roles.
The next step is then to make these employees future leaders of the company. They follow in the footsteps of their supervisors, who in turn will replace their supervisors, and so on.
Good onboarding means that management encourages and challenges its employees and is interested in the professional development of skilled workers. No one wants to remain in a position that has low requirements and offers an even lower salary. And satisfied employees tend to stay with the company longer.
How Do You Design A Digital Onboarding Process?
To ensure mental safety and act as a motivator in the virtual workplace, virtual onboarding is divided into different phases. It doesn't matter if you're building a dedicated development team or a sales team working virtually.
1. Preparing for the First Day of Work Thanks to Virtual Tours
Especially when it comes to remote onboarding, companies should provide all the necessary tools and software. Even before the first day of work, digital signature software solutions can ensure that communication and collaboration run smoothly right from the start. For example, 360-degree Training and virtual tours help new hires get to know each other in person and make them feel welcome at their new workplace even before their first day of work.
2. Professional Onboarding Via VR and AR Training
The goal of structured onboarding of virtual team members is to meet the expectations of both parties. Here, the company needs to communicate what it expects from its new employees through transparent communication. This is where VR and AR Training can help impart knowledge and provide the appropriate digital support - especially in the home office.
3. Development Stage Thanks to VR and AR Training
After six months, new employees should have fully integrated into your organization and developed the necessary skills to perform their tasks and fit in well with the company. At this stage, feedback sessions as well as company-wide training courses are ideal. For this purpose, classic e-learning platforms are usually not sufficient to generate interactively appealing training material.
We recommend using virtual and augmented reality with 3spin Learning for this phase of the onboarding process. The software is easy to use, user-friendly and can be used by an infinite number of employees in your organization - all without programming skills and regardless of how tech-savvy they are. In addition, training created by your management can be reused at any time.
How VR And AR Can Enrich The Recruiting Process
Especially in a competitive job market, employers are trying everything they can to give potential workers a good feel for what it would be like to work for the company. Virtual and augmented reality technology can help job applicants experience what it would be like to work in certain jobs or for certain companies while still in the application process.
For example, recruiters can use VR goggles to test an applicant's skills in a virtual environment. The use of VR and AR in HR also allows for realistic online simulations where applicants can explore their future jobs and interact with employees.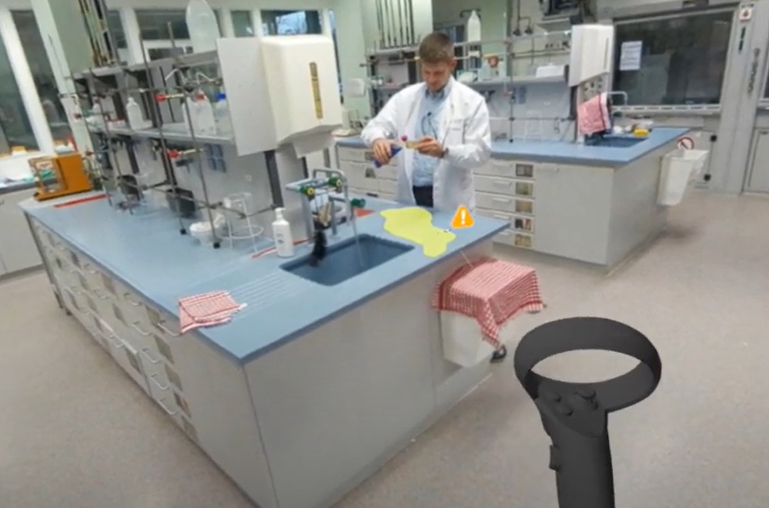 Boehringer Ingelheim and 3spin Learning Example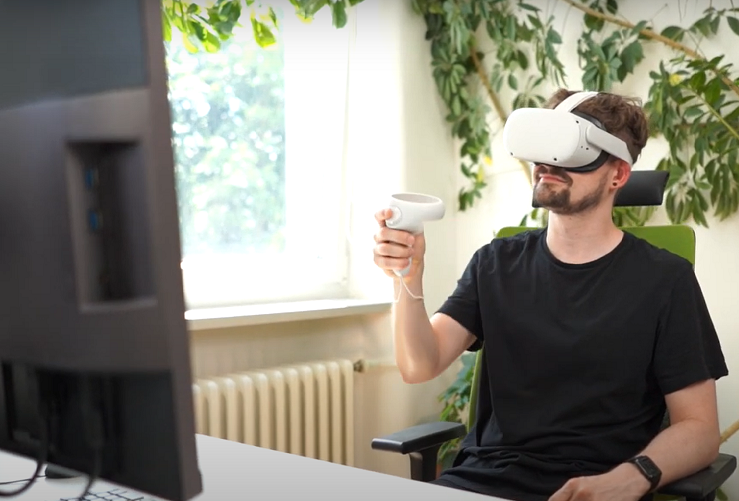 Boehringer Ingelheim and 3spin Learning Example
How Much Does Great Onboarding Software Cost?
If you're like most HR departments, you probably lack the financial flexibility to add a large set of tools to your HR technology suite. Each new program requires a new line item in your budget, and getting approval for a new system from your leadership team isn't necessarily easy.
Today, with software solutions such as 3spin Learning, virtual Training can be deployed at very low annual platform fees starting at $5,000 per year - depending on standard or customized options. Our software solution even offers learning content creation without the need for programming skills. With us, anyone can create and execute hands-on learning content. Our team of experts will be happy to advise you on the cost of our learning platform: find out more here.
Simplifying Virtual Onboarding With 3spin Learning
With so much opportunity for companies to enter the VR market early, it's a great time to develop an innovative VR software solution.
With 3spin Learning, you get a powerful onboarding tool with a user-friendly and intuitive interface that automates the social integration of your new employees. With our software solution, you can create compelling VR and AR Training courses and replace manual HR processes with SaaS systems
Our technology ensures more scalability, a shorter development time as no programming skills are required, and lower costs. We would be happy to advise you in a detailed discussion. Simply book a demo here.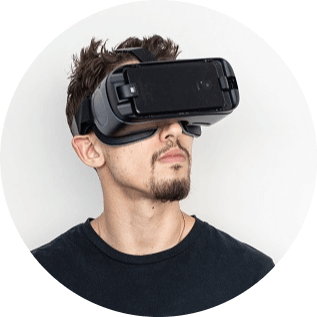 LEARN MORE
Create, Distribute And Execute VR Learning Content Without Code

As experts in VR and AR learning in Germany, we at 3spin Learning are happy to support you in developing your virtual onboarding concept.
Posts You Also Might Like
DIGITAL OCCUPATIONAL HEALTH AND SAFETY
VR And AR For More Occupational Health And Safety In The Workplace
This is how Occupational Health and Safety Training in VR and AR guarantees maximum safety in your workplace.
Read More
DIGITAL LEARNING 4.0
Learning 4.0: Why VR Is Part Of The Next Generation Of E-learning
Find out how organizations are integrating digital learning technologies into their learning processes and using digital learning media as a central tool for imparting knowledge.
Read More