Customized Creation
Award-Winning VR & AR Content Powered By Our Expertise
We know how to develop successful learning experiences that leave a lasting impression and, if required, can manage the entire project for you.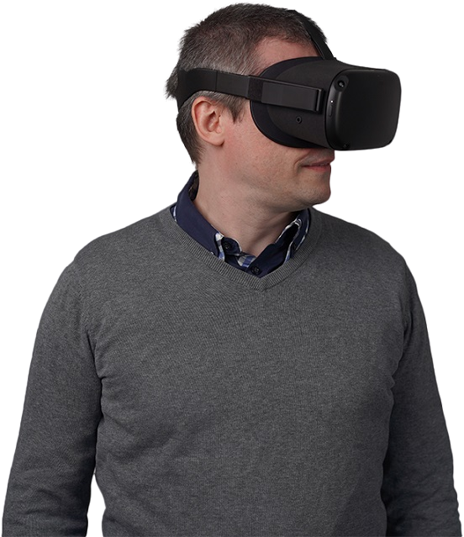 You Take Care Of Your Training – We Do The Rest
Have your learning content created by us or our certified partners and benefit from our experience and many years of collaboration in the field of VR & AR with internationally renowned customers such as Lufthansa, DEKRA, and E.ON. We know how to implement immersive training and education programs quickly and effectively. We look forward to developing and implementing exciting VR and AR projects with you.
A learning application that you can modify and maintain on your own without programming in the cloud.
We'll co-create your content with you to upskill your team, and you'll learn how to use our authoring tool along the way.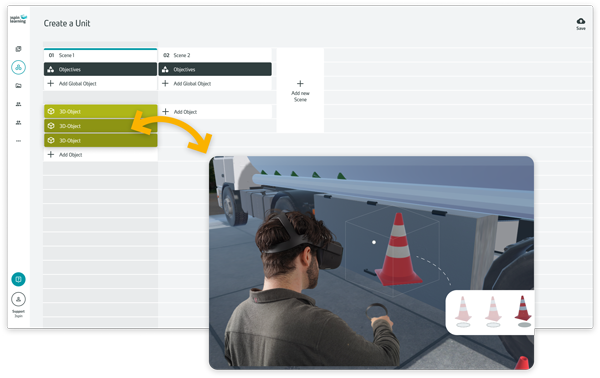 DEKRA Spill Prevention Training
VR & AR Content For Your E-Learning - Single Source Solution
We are passionate about the many possibilities of the virtual world and help you to quickly create and implement VR and AR learning content. In doing so, we will work together with you to develop a didactic concept as well as a storyboard to develop or adapt "assets" such as 3D rooms, 360-degree photos or videos, create audio recordings, and much more.
Convenient Content Authoring By Us
This is followed by the configuration of your interactive learning activities. You get exclusive access to our authoring tool to be informed about all steps at any time and to do the editing yourself if needed. Upon request, we continuously develop all training content and are always available for questions and suggestions.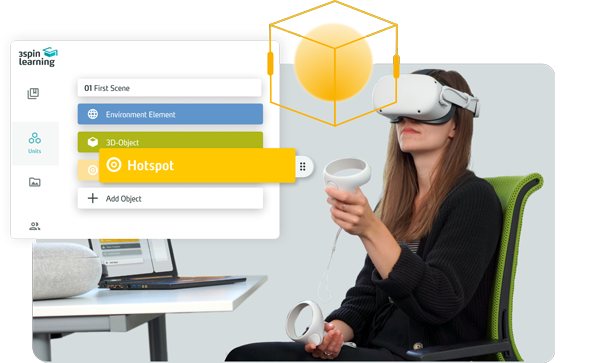 Get Free Advice From Us
Please schedule a free consultation for your individual content development with our VR team today.
Our VR & AR Assets
Got specific ideas about what your VR or AR training should look like? Or are you unsure how to engage learners who don't yet have experience with VR and AR? As the VR and AR experts in Germany, we have already developed a variety of methods and content and offer countless possibilities of different learning content and features.

Right Sources
We know the right sources to find and purchase ready-made assets for you

Customized Assets
We can post-process purchased assets individually or completely recreate and customize assets for you

Compelling Storytelling
We create 360-degree videos with engaging storytelling
Helper Companion
Our "Helper Companion" is included out-of-the-box in our platform and guides learners to find their way around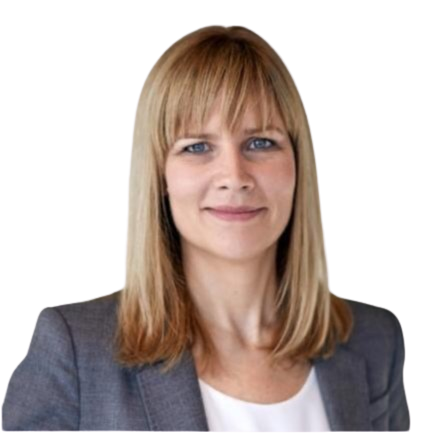 Customers Who Rely On Our VR & AR Expertise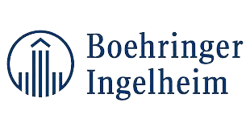 Other Services In The VR And AR Field
Looking for additional services? Then we recommend our customized services for successful VR and AR education programs.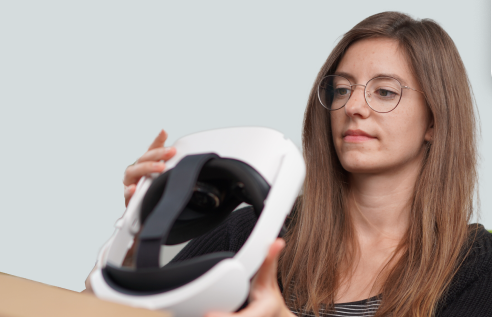 VR & AR Starter Package
For your quick start in VR and AR learning, we take care of all consulting in our "All-Around Starter Package".
Book Starter Package
Regular Webinars
In our webinars, we share the power of our technology and how your organization can incorporate it into your learning strategy.
Find Out More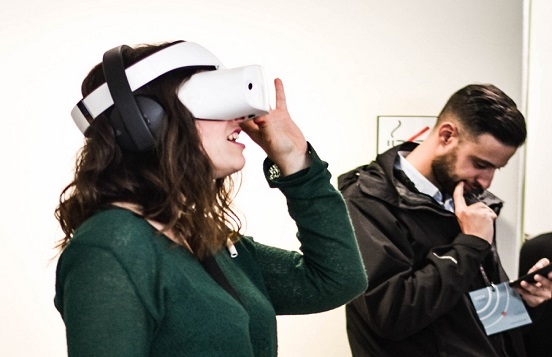 Other Services
Our multi-award-winning VR and AR solutions help companies develop cutting-edge VR and AR training.
More Services
Your One-stop Solution For VR And AR Learning
We look forward to meeting to show you the many ways 3spin Learning can be used and to discuss how we can support your business. Just fill out the form to arrange a consultation now.