Virtual Reality
DEKRA "Spill Prevention" Training
With the help of VR, DEKRA can offer its customers a form of preparation that is difficult or even impossible to simulate in reality - for example, when transporting hazardous goods.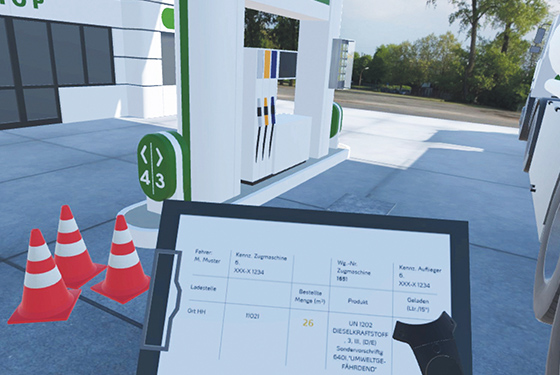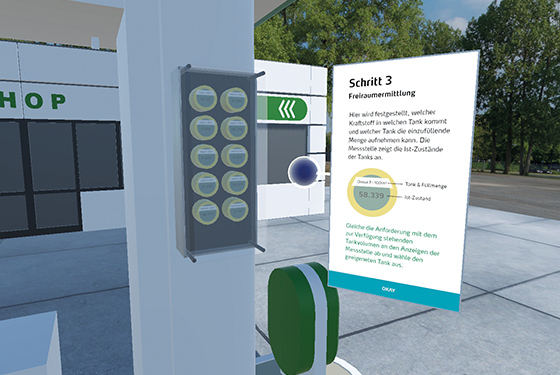 "With the VR training we can prepare the participants for dangers and sources of error like never before and thus considerably reduce follow-up costs."
— Thomas Kiso (Senior Manager Sales & Networks, DEKRA Digital)
Challenge
When transporting oil and fuel, product leakage and mixing are among the most serious process faults. Expensive consequences are the costly blocking of dispensing systems and pumping out vehicles. Training to avoid such errors has been difficult up to now, as the errors can hardly be simulated in reality.

Solution
At the beginning of 2020 DEKRA will be presenting its first virtual reality training for petrol station supply and fuel logistics, which was created using the learning platform 3spin Learning. A supplementary augmented reality solution for the operative support of drivers using Smartglasses is already being planned.

Success
In the future, the technologies will support the actors involved in the processes in order to be best prepared for the correct procedures and the most significant sources of error (VR) or to reliably retrieve the previously learned procedural steps during the execution (AR). The training marks the start of VR and AR in the DEKRA Group.