No-Code VR / AR + AI Creation Platform

All-in-one Solution For Hands-on VR / AR & AI Training
Finally, VR / AR + AI training is affordable and scalable. Create your own Virtual Reality / Augmented Reality & AI courses in a snap without code – or we and our eLearning partners can simply create courses for you.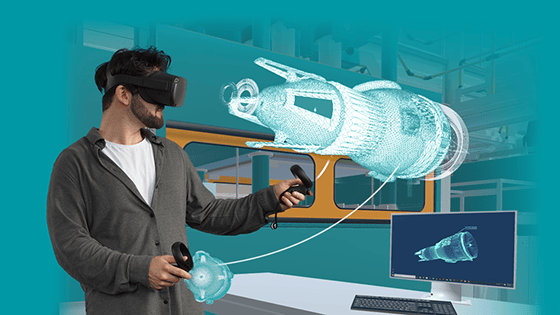 Cloud-based SaaS VR Learning Platform
We Make VR / AR Training A Success For You






With our award-winning combination of
consulting, no-code authoring tool, and cloud distribution

we enable clients to go from pilot to company-wide rollout in weeks

.
More Success With VR / AR + AI Training
Digital hands-on training without blocking devices or locations

5 x increase in learning success
80%+ cost reducation through our no-code authoring

Create
Visually.

Create
Fast.

Create
Easily.
Clients Success With Our Solution
80%
reduced fail rates in exams

$250,000
travel costs saved with a single VR course

Just Weeks

instead of months for time-to-competence

Each day, we talk to our customers to ensure that 3spin Learning offers you the greatest possible added value for your VR training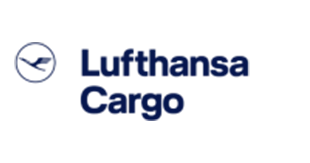 80% reduction in warehouse worker exam fail rates with 3spin Learning and AR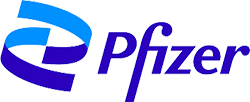 Pfizer transforms medical education: VR training shortens stroke treatment times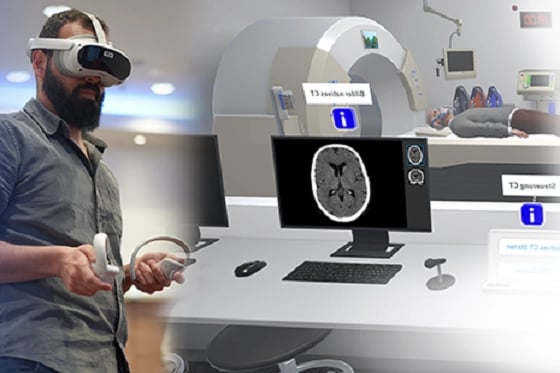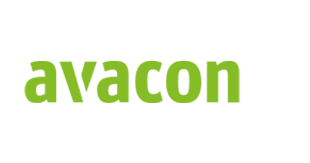 With 3spin Learning's authoring tool, Avacon trainees create their own learning courses just like PowerPoint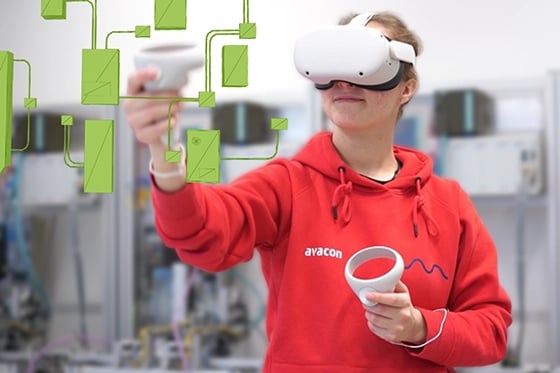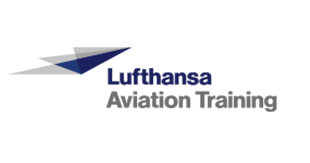 Lufthansa Aviation Training achieved a 15 per cent increase in the performance of student pilots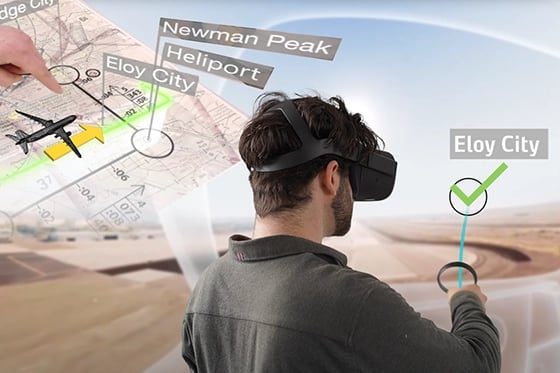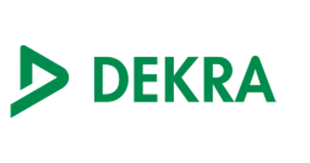 Enabling staff to train on difficult or impossible-to-simulate objects with Virtual Reality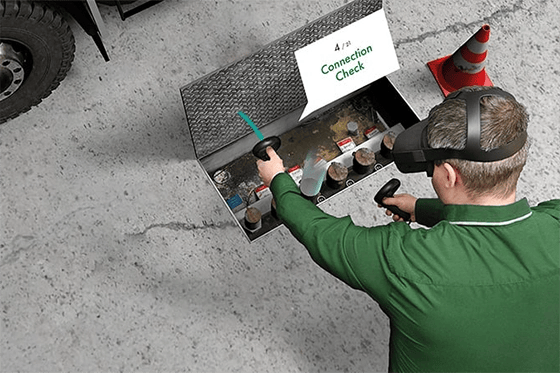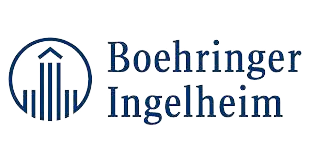 VR training platform provides Boehringer Ingelheim with faster and safer learning in laboratories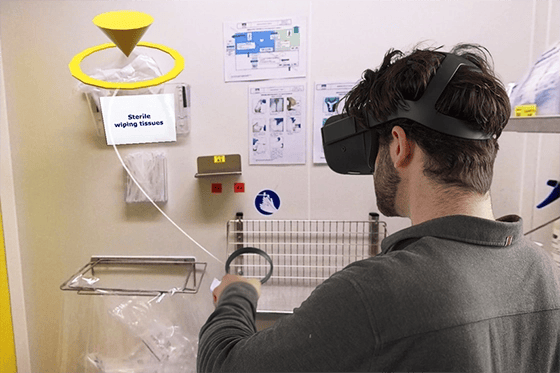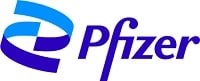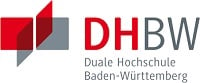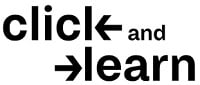 Finding The Perfect Solution For Your Business
We understand that the requirements and responsibilities of every industry are very different. As a result, we constantly evolve to ensure the perfect match for your individual use case.
VR Health And Safety
EHS
Prepare your workforce for procedures and sources of error.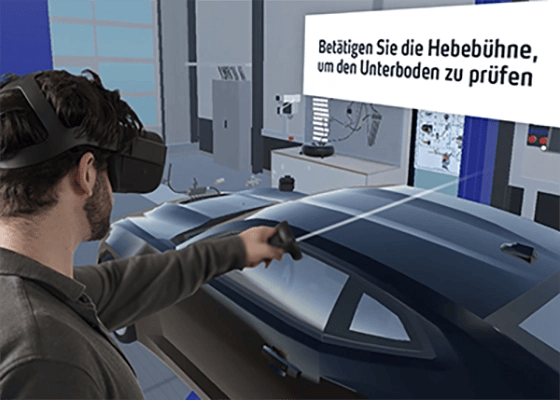 VR Training
Training 4.0
Personalize your vocational training sessions and courses with VR or AR.
VR Recruiting & Onboarding
Onboarding
Onboard new employees faster and more cost-effectively.
Grab Our All-In-One Starter Package
For your smooth access to the VR / AR + AI world
Single source of truth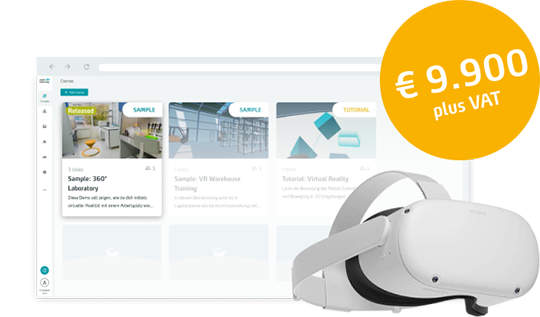 Gear Up For Your Training Programs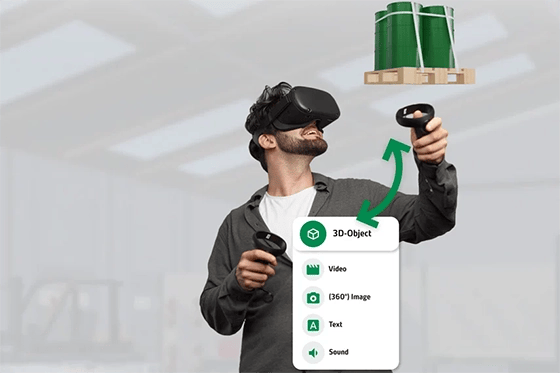 Virtual Reality Training
VR Training
The key to modern training methods
Augmented Reality Training
AR Training
Expand your reality thanks to AR training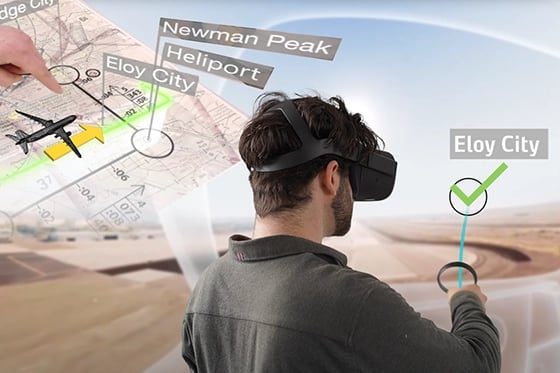 360-Degree Training
360-Degree Training
Discover one of the most interactive online training tools ever
Book Your Personal Web Demo
I look forward to talking with you!
Request A Free Demo
Get to know our 3spin Learning Software! Our product experts are looking forward to showing you our authoring tool and its VR potential for your company with no obligation.