VR & AR Starter Package - Your All-in-One Access Into The Virtual Training World
The time for integrating Virtual Reality into your organization has never been better. VR glasses are more powerful than ever, and our award-winning software and services ensure a quick and easy start into this new technology - without any programming knowledge.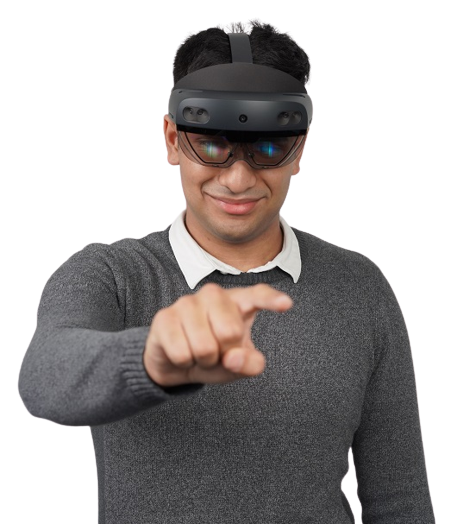 Our Exclusive Starter Package - All from One Source
We believe that the potential of Virtual and Augmented Reality can only be fully unlocked once VR and AR technology is widely understood and utilized across the organization. With many years of Virtual and Augmented Reality industry knowledge, we understand all the challenges involved in integrating VR and AR technologies and provide hands-on support from the very beginning to create end-to-end learning experiences.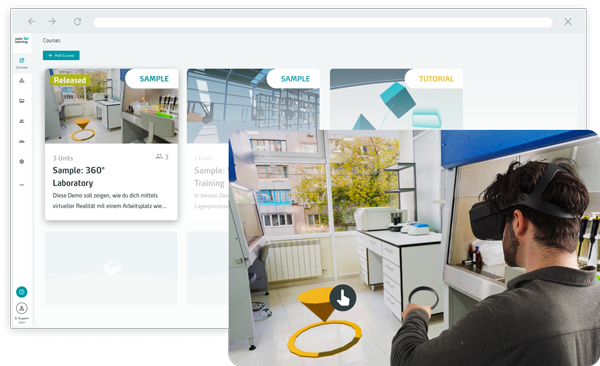 Get Exclusive Service And Access with our Starter Package
For your quick entry into the thrilling VR and AR world, we provide complete consulting services in our "All-Around Starter Package" and offer you exclusively.

Consultation
Our initial consultation session aims to identify the most suitable use cases

Licences
Licenses for our learning platform

"VR & AR Expert"
Get your "VR & AR Expert" certificate

VR & AR Glasses
VR or AR glasses with pre-installed software

Platform Onboarding
Benefit from our platform onboarding on how to use VR headsets and software properly

Customer Support
Six months of customer support for any queries
You Concentrate On The Learning Content - We Ensure That The Technology Runs Smoothly
Our unique all-in-one starter package provides you with everything you need from a single source and eliminates costly purchasing processes with numerous service providers. This makes it easy and cost-effective for you to get started with this revolutionary technology.
Get started now with our easy-to-use VR & AR "No Worries Starter Package".
Customers relying on our VR & AR expertise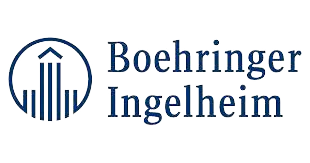 Further Services In The VR And AR Field
Years of working with our well-known customers such as DEKRA and Lufthansa have allowed us to hone our features, development processes, and methodologies, enabling us to become Germany's industry expert in taking care of the complete lifecycle of VR and AR training in your company. We offer the following additional customized services in our portfolio to develop the best VR and AR experience for your organization:
Customized Content Creation
We or one of our renowned service providers will gladly create your custom-fit training of choice and help with content creation.
Book Initial Consultation
Regular Webinars
In our webinars, we share the power of our technology and how your organization can incorporate it into your learning strategy.
Find Out More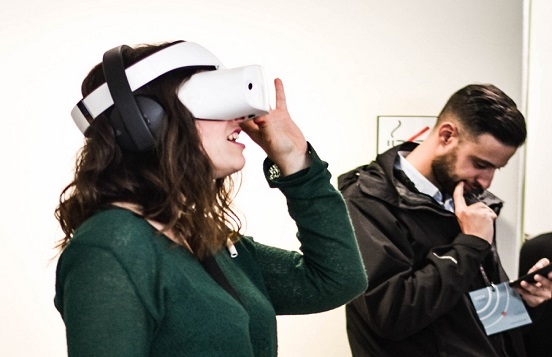 Other Services
Our multi-award-winning VR and AR solutions help companies develop cutting-edge VR and AR training.
More Services
Why 3spin Learning Is Your Perfect VR & AR Solution
Our state-of-the-art learning platform backed by long-term support ensures your VR and AR training integration is successful.
Your One-stop Solution For VR And AR Learning
We look forward to meeting to show you the many ways 3spin Learning can be used and to discuss how we can support your business. Just fill out the form to arrange a consultation now.