Augmented Reality
Lufthansa Cargo "Warehouse Build-Up" Training
Using the Augmented Reality Training Lufthansa Cargo was able to reduce the average fail rate in the exams of their warehouse workers by 80 percent.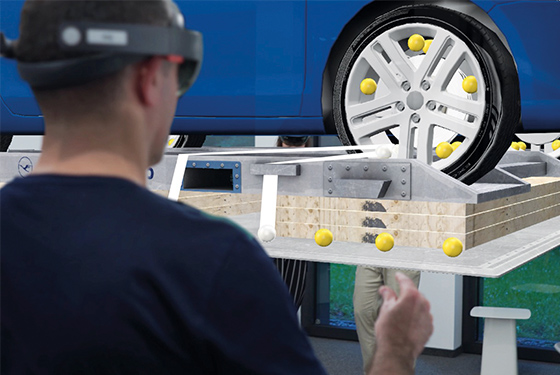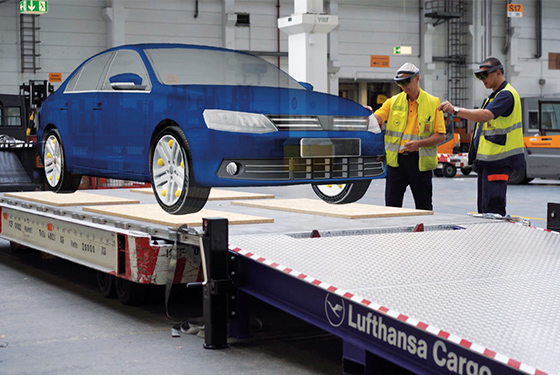 "Through 3spin Learning and our AR training we were able to significantly increase success. The failure rate was reduced by 80%."
— Brian Parzer (Training Product Manager, Lufthansa Cargo)
Challenge
Prospective warehouse workers are currently learning with paper and pictures. Physical training is hardly possible, since the warehouse and the required cargo are usually not accessible to learners and physical training cannot take place in the classroom. On average, over 30% of the trainees do not pass the aptitude test. Employees enter the professional world with little practical experience.

Solution
Lufthansa Cargo has been using an Augmented Reality Training since 2019. A learning group of six people each receives Microsoft HoloLens glasses. The technology projects an interactive hologram f a pallet and a vehicle into the classroom. Guided by the trainer, the learners can virtually lash up together.

Success
AR allows for the first time practical training in the classroom. The success is outstanding. The pilot courses were scientifically monitored as part of the "Educational Science" course at the Johannes Gutenberg University in Mainz. The rate of failures was significantly reduced by 80% (from 36 to 7%). In the future, about 500 participants per year will complete the AR training.