Saving Time, Nerves And Costs When Implementing VR & AR
Along with a standout platform, adopting VR and AR technology requires identifying the best use cases, designing understandable content, and sourcing appropriate hardware. All these tasks become a breeze when supported directly by us and our partners.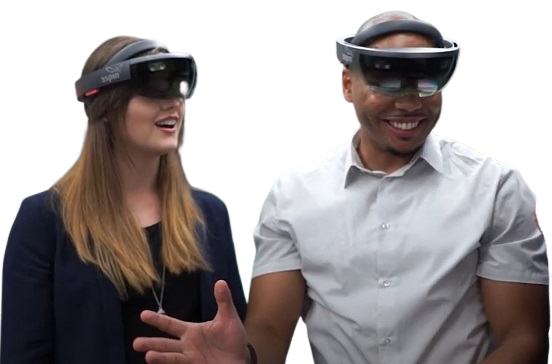 Set Your Organization Up For Success With Our Most Popular Services
With many years of experience, we offer award-winning Virtual and Augmented Reality solutions and services. Creating holistic and forward-thinking learning experiences for you, our services will help your business gain a true competitive advantage. Our services include the following:
Our VR & AR Starter Package
Make It Easy For You To Get Started
We offer an "All-Around Starter Package" for a quick and easy start into the revolutionary VR and AR world - this includes an initial consultation, licenses for our learning platform as well as VR or AR glasses with pre-installed software.
No coding skills required
In addition, you will receive comprehensive onboarding from our experienced Customer Success Team, including instructions on how to use the device and support with any follow-up questions. You will receive everything from a single source - without any purchasing processes with numerous service providers.
Get started today with VR & AR: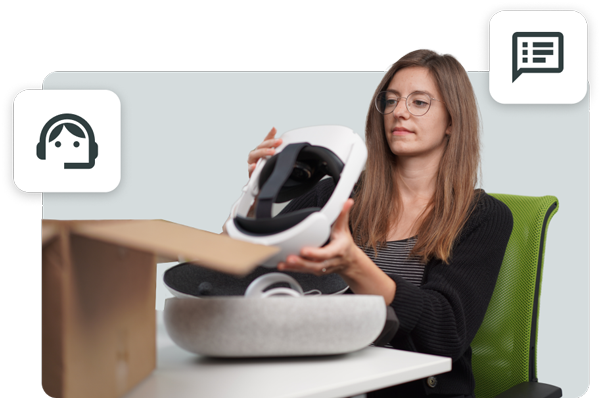 Award-winning VR & AR Content
Create Your Immersive Training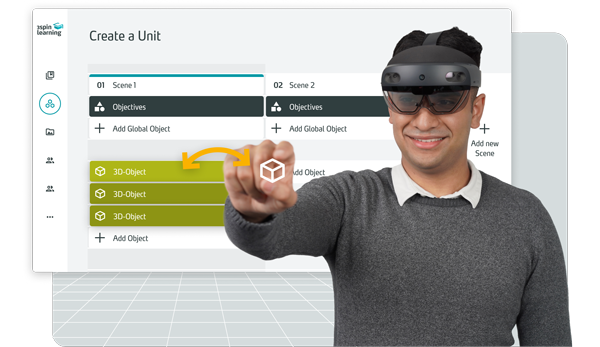 While many organizations benefit from integrated management, distribution, and delivery of their training with 3spin Learning, not all of them create their content themselves - choosing instead to have us or our partner businesses create the kind of VR and AR experiences that have won numerous prestigious awards.
Fully Managed By Us
Thanks to our many years of experience with customers such as Lufthansa, DEKRA, and E.ON, we know how to create learning experiences that are unforgettable and lead to measurable success. For challenging requirements, we can take over full control for you by working in conjunction with specialized service providers.
Simply contact us for a free initial consultation:
VR & AR Webinars
Discover Everything You Need To Know About Immersive Learning
VR & AR are revolutionary technologies for learning - and at the same time, they remain somewhat of a compound mystery to many. Are you looking to understand in a short time how your organization can benefit from them and integrate the methodologies into your global learning strategy?
Become A Certified VR & AR Expert
In our webinars, we'll explain the key steps to adopting VR and AR and share the latest industry insights. You'll learn how to identify the best use case, how to excel with measurable results and get a live demonstration of how you and your team can even create content on your own without programming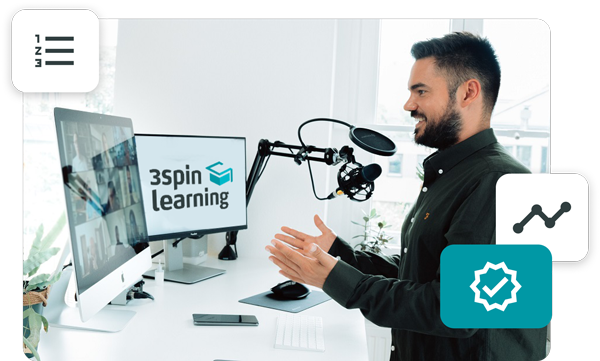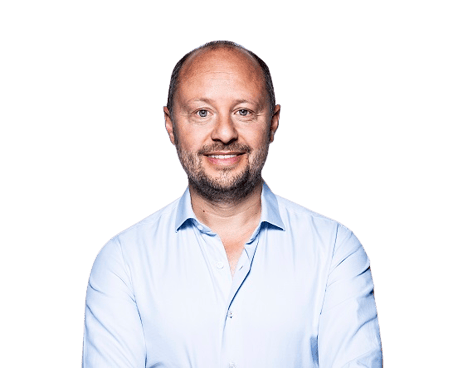 Or would you just like to use our learning platform? Learn more about the benefits for your business here.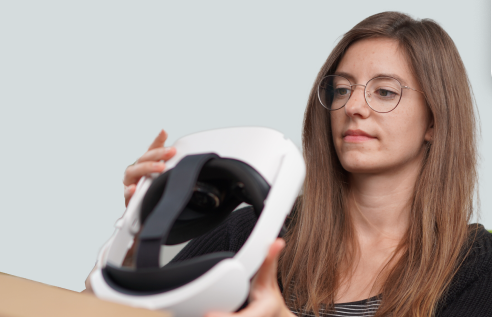 Platform Onboarding
Get your team up to speed on how to create, manage, and deploy your own training without code. Discover the benefits our platform offers you, your learners, and trainers. The onboarding takes place over three two-hour days and includes a live interactive training session including brief exercises. In the end, participants will be able to create VR & AR courses with ease and receive official certification as "VR & AR Learning Expert".
Get Onboard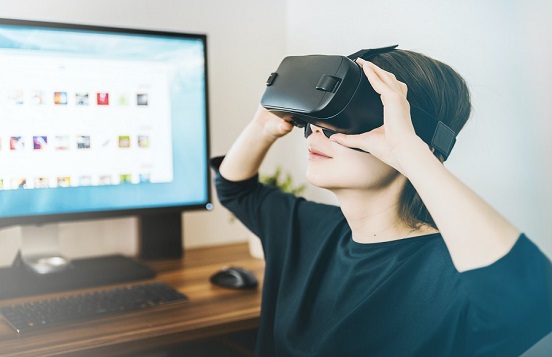 "VR & AR Expert" Certificate
We will empower you to create engaging VR and AR experiences that are memorable and take your learning strategy to the next level with our Certified VR Learning Expert training. With our authoring tool, any number of authors can create any number of training sessions that learners can run as often as they want. By the way, this certification also includes using our 3spin Learning authoring tool. Contact us for more information.
Find Out More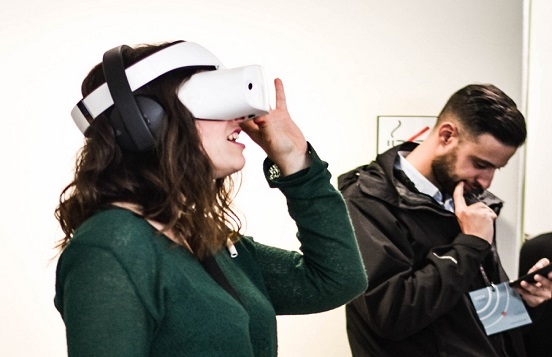 LMS Integration
Our platform offers numerous basic features of a LMS such as user administration and course assignment. However, our platform can also be integrated within your existing LMS, e.g., Workday, SAP SuccessFactors, Cornerstone, or Moodle. This way, courses and users can be managed and launched from within your existing system. You can also record performance data and send it back to your LMS, for example, to issue certificates. We provide integration based on industry standards such as xAPI or LTI.
Find Out More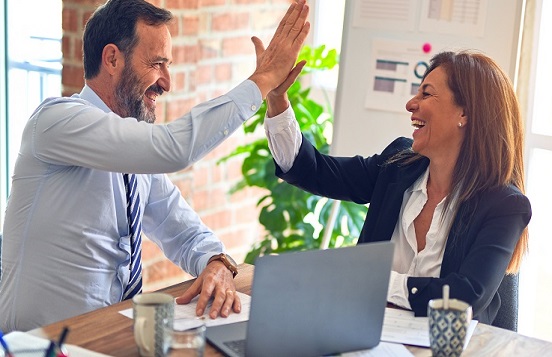 Enterprise Support
Do you need special support that goes beyond standard onboarding and support of other organizations? We offer you discounted hourly or daily quotas in which we guarantee fast availability and first-class support. We provide support on topics such as technical integration of our platform and creating courses using our authoring tool, generating assets such as 3D models, graphics, and sounds, or even conducting Virtual Reality and Augmented Reality training courses.
Find Out More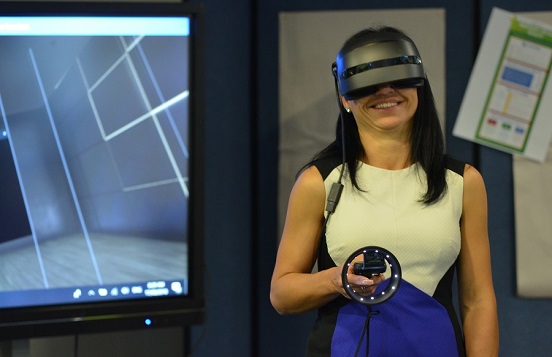 IT Integration
We understand that product integration into your organization's IT landscape can be essential. We will assist you in ensuring smooth integration across your existing infrastructure. Do you require single sign-on so that employees can use their existing Windows logins to log in to our platform? Do you want to send performance data from our learning courses back to your LMS to create evaluations or certificates? We support you with all your individual requirements.
Find Out More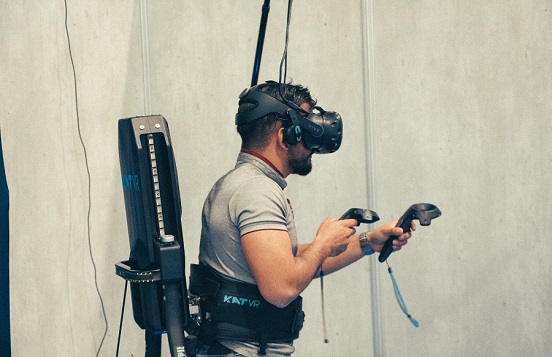 Requested Features
Regardless of the many existing features in 3spin Learning, would you like a custom feature to round out your learning experience? Working with an agile Scrum approach in our product development, we can react quickly and flexibly to urgent requirements. New features regularly find their way into our releases based on feedback from our customers. For urgent needs fast lane development is also possible – in this case, we develop features just for you at first.
Find Out More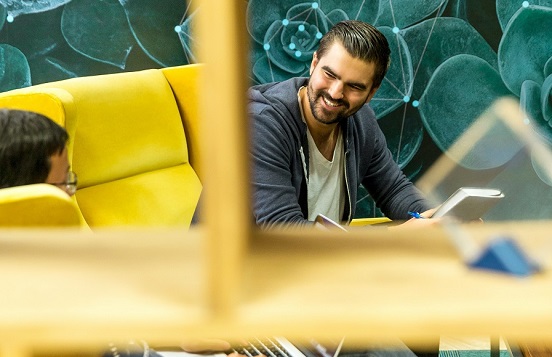 Free Spaces & Objects
With the purchase of our premium licenses, you automatically receive a number of 3D models and 360-degree photos, for example of industrial premises, offices, and laboratories. We are constantly expanding our library, so many more models will be added in the near future. You are free to reuse these objects in your own courses. In addition, our software supports Unity Asset Bundles and soon also the glTF format. You can find numerous databases on the Internet where you can download objects in these formats at low cost and sometimes even for free and use them in 3spin Learning.
Find Out More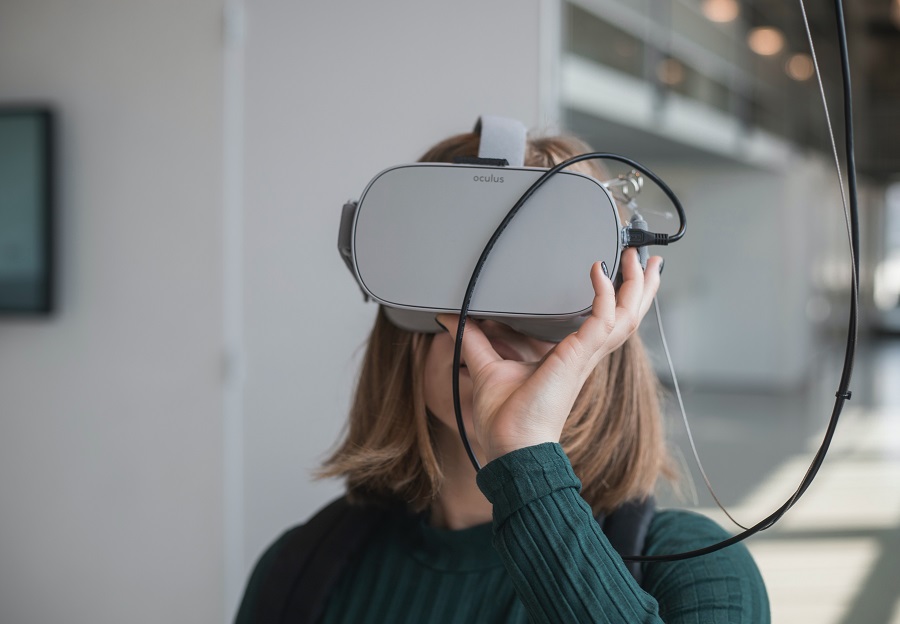 Hardware Renting & Buying
You would like to test 3spin Learning on a small scale and would not like to purchase numerous Virtual Rreality or Augmented Reality headsets right away? Just take advantage of our rental service, which we offer together with our partners. The offer allows you to test the software and devices first before you decide to make a larger purchase. Maybe you are already considering purchasing a larger number of headsets? In this case, we can refer you directly to one of our renowned partners. Please contact us in either way via the contact form:
3spin Learning & Hardware Test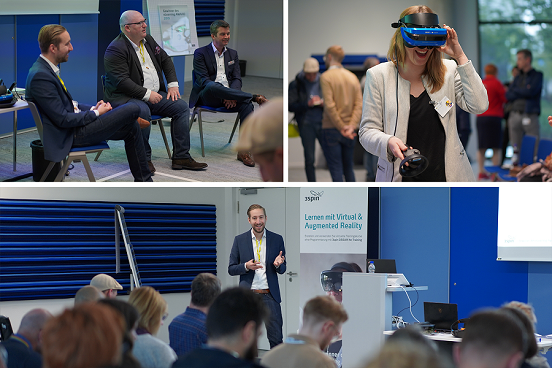 Consulting & Workshops
Innovative technology often requires "upskilling" your organization first: what is the best use case? 360-degree, Virtual Reality, or Augmented Reality? How to choose the right hardware? How do you build an immersive learning scenario? We have successfully implemented well over 100 VR & AR projects for our clients – ensuring reduced failure rates in exams, shortening learning time, increasing safety and saving costs, and winning numerous awards in the process. We will gladly advise you on developing a VR & AR strategy to introduce the technology quickly and successfully throughout your organization.
Schedule Your Free Consultation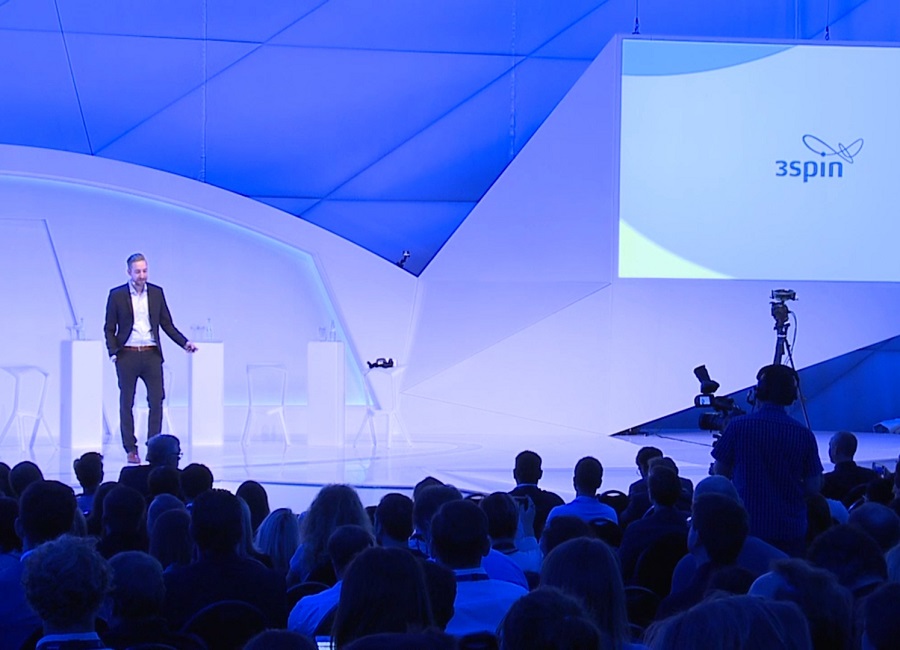 Upskilling Talks
In our regular presentations at renowned events such as L&D Pro, LEARNTEC, the VRARA Training Summit, or directly on-site with our customers, we review the background and opportunities surrounding learning with virtual and augmented reality. In doing so, we bring our know-how as one of the world's leading providers of VR & AR to the stage - and share our experience from our collaboration with Darmstadt University of Applied Sciences, where we have been lecturing for many years. Would you like your organization to benefit from our knowledge? We will turn you into VR & AR Expert in no time.
Request Talk
Hackathon Team Events
Our hackathons enable your employees to create immersive content within a short period of time (1-2 days). At the same time, they serve as an innovative and motivating team event. After a short training session, the employees create VR & AR courses in small groups based on a given task - often this results in learning content that can also be used further down the line. In this video, you can gain a few impressions from hackathons hosted by our customer E.ON. Would you also like to prepare your employees for the metaverse with an exciting hackathon?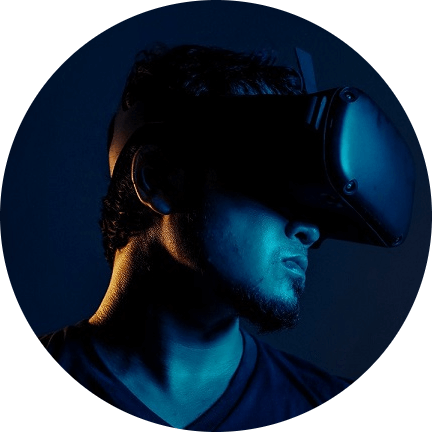 Get To Know Our Partners
Also get to know our certified partner companies.
Bring Virtual and Augmented Reality into your organization
Take the first or the next step with 3spin Learning and our partners. If you'd like to find out the most relevant VR and AR use cases for your business, have technical questions about our offerings, or would like to schedule a 3spin Learning demonstration, please reach out to us. Our VR and AR experts will be happy to answer your questions and help you.