With us anyone can build VR
Create Your Own VR & AR Training In 5 Steps Without Code
Easily create VR & AR training courses in just a few steps with our learning platform and subsequently modify them with just a few clicks - without programming knowledge or ongoing revisions costs.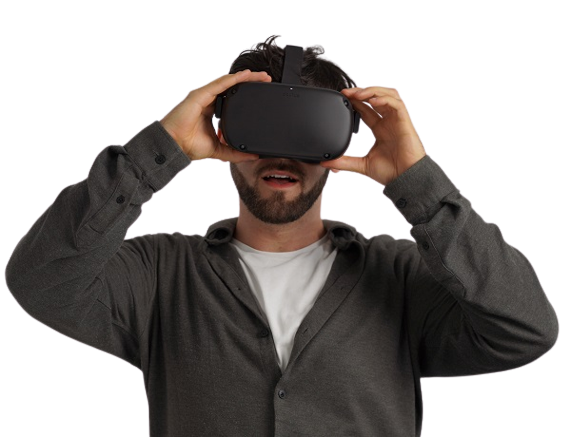 Easily Create And Deploy VR & AR Training Yourself
With 3spin Learning, you can easily create and deploy VR & AR learning content – directly in the browser without programming. Students can conduct the courses on headsets and PCs using the cloud and actively ensure agile and transparent development processes.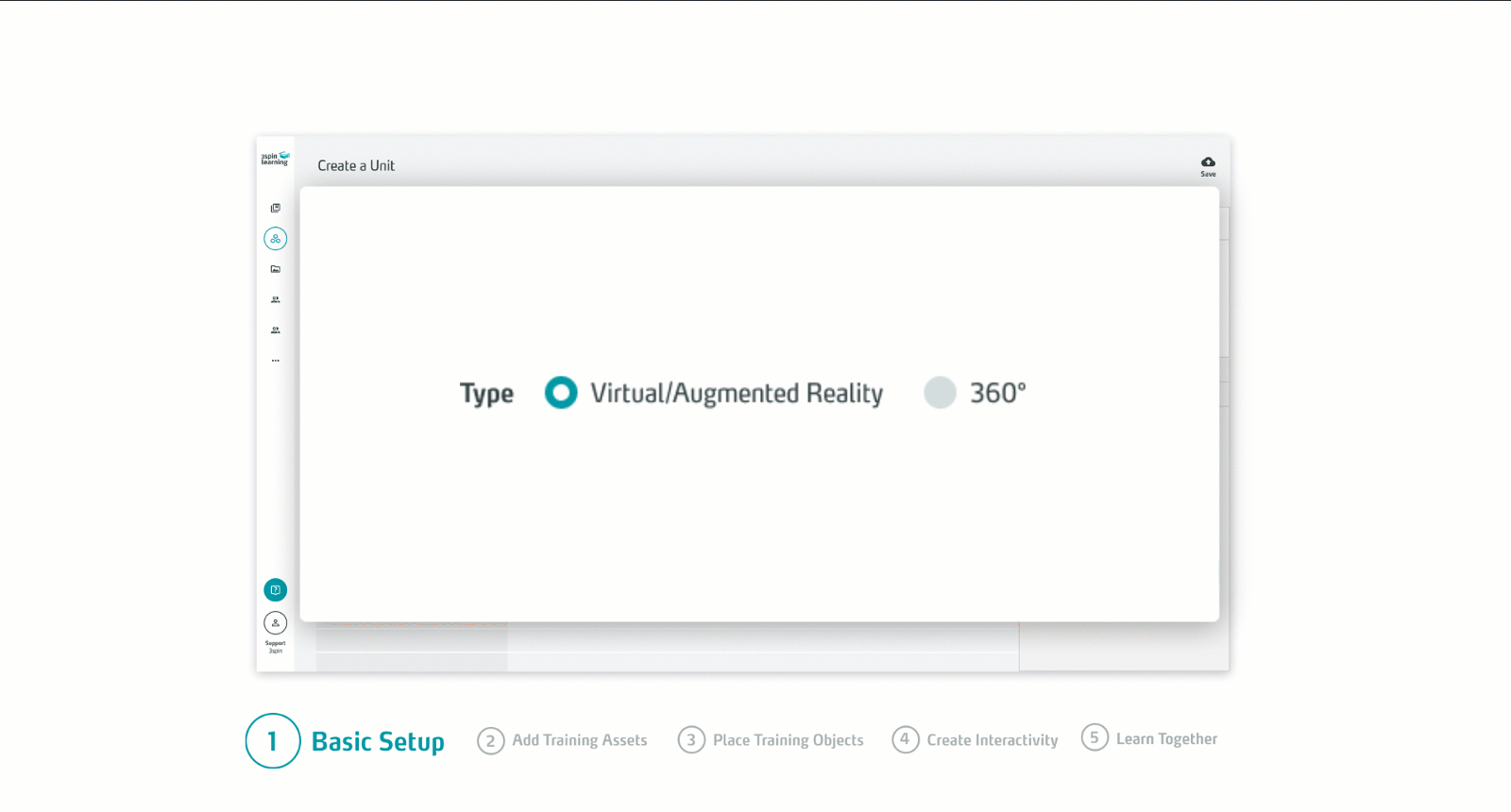 Full VR & AR Training In 5 Easy Steps
Select a course, title, and description.
Create basic scenes and name them.
An easy-to-use "Assistant" guides you throughout the setup process in your browser.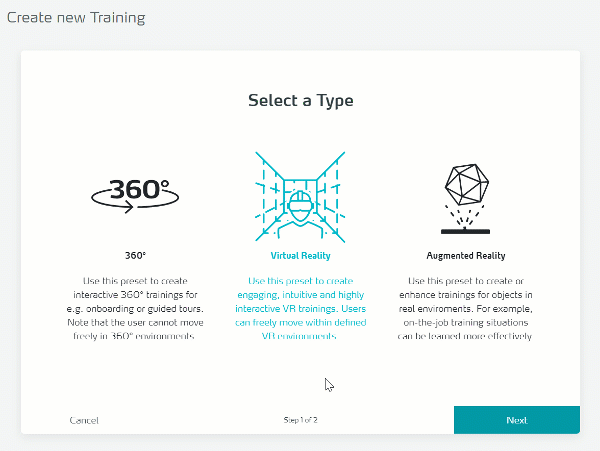 Your existing images, videos, and audio files can be added with just a few clicks.
Also, import existing or purchased 3D models into 3spin Learning.
"Triggers" are activated by learner actions (such as clicking or looking) and can be assigned to any object.
Activate "Actions" such as changing a scene, playing a sound, or displaying an image using the triggers.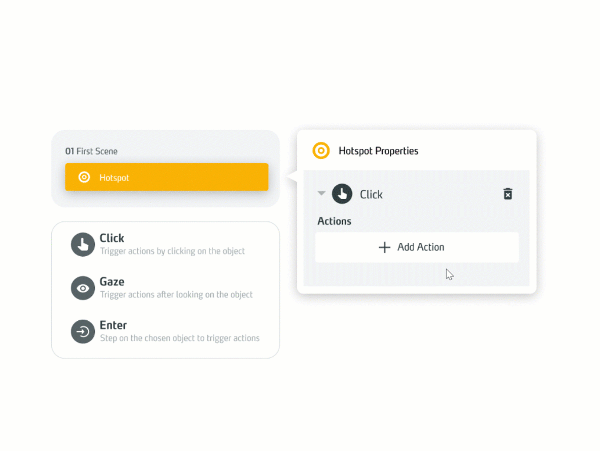 Your pre-built assets can be placed in your 360-degree image / 3D environment (VR) or in the real world (AR).
A preview allows you to quickly test your training as a learner.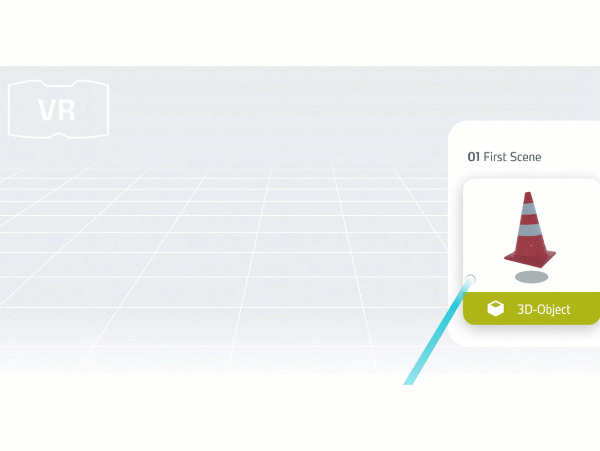 Manage Users And Deploy Training
Publish your training – you decide who can see the training.
The training is now immediately available in your cloud location and accessible to any learner in the world.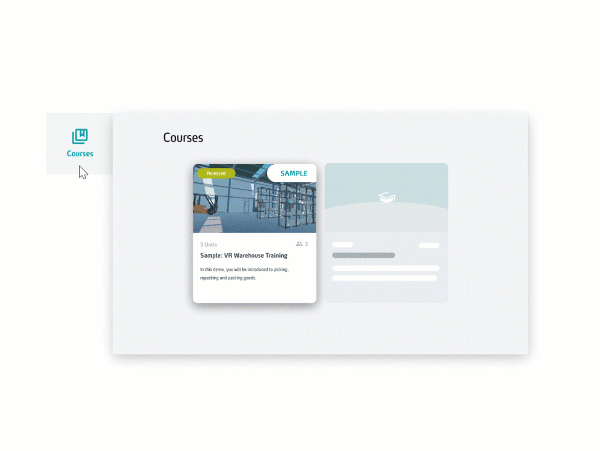 Create Your Own Training Now
Or let us or one of our partners build the VR & AR training for you.
Our Services
As leaders in VR & AR, we know how to develop cutting-edge virtual solutions and implement immersive education programs quickly and effectively.
VR & AR Starter Package
For a quick start into the VR & AR world, we offer complete consulting, software licenses and even hardware.
Go To Starter-Package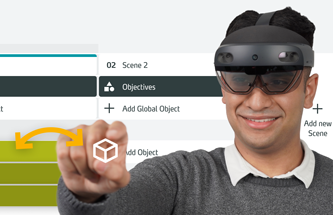 Customized Content
3spin Learning or one of our certified partners will support you in developing immersive training experiences.
Learn More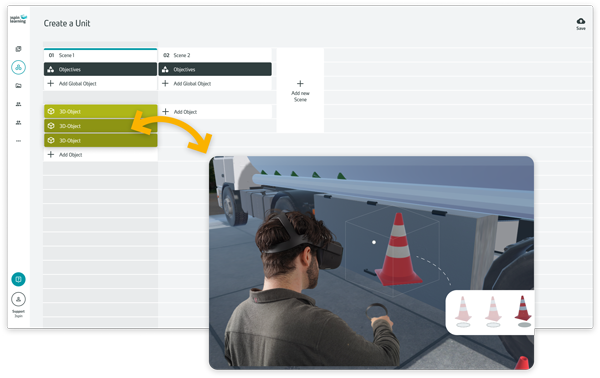 Our Top Features
Our unique VR & AR authoring tool includes a ton of features and opportunities for a wide variety of industries and use cases.
Go To Features
Companies using 3spin Learning