OHS Training With VR & AR Guide
Boosting Health And Safety In The Workplace With VR And AR
Occupational health and safety training within a Virtual and Augmented Reality framework supports employees in effectively solving complex challenges and ensures maximum safety.
Increasing pressure to perform, and stress, not to mention the rise in both physical and mental illnesses, show just how important it is to promote occupational health and safety. The importance of occupational health and safety cannot be overstated. Annual occupational health and safety briefings are an important aspect of a responsible employer's duties.
The hallmark of good occupational health and safety management is a responsible approach involving managers, employees, suppliers, contractors, and customers simultaneously. In the global competitive environment, health, and safety also play an important role in shaping sustainable development.
To this end, instruction is important to every company's management. They stand for sustainable corporate development and convey competencies on hazardous situations and possible hazards, safety-oriented behavior, and rules around compliance.
Measuring The Consequences Of Inadequate Occupational Health And Safety
Every year, many thousands of working days are lost due to illnesses and injuries in the workplace, and thousands of people die because of work-related injuries. According to statistics from the US Bureau of Labor Statistics, there were 4,764 fatal work injuries recorded in the United States in 2020.
Work-related illnesses and injuries can not only affect the quality of life of those affected but can also hurt your business financially, impact your productivity and damage your reputation.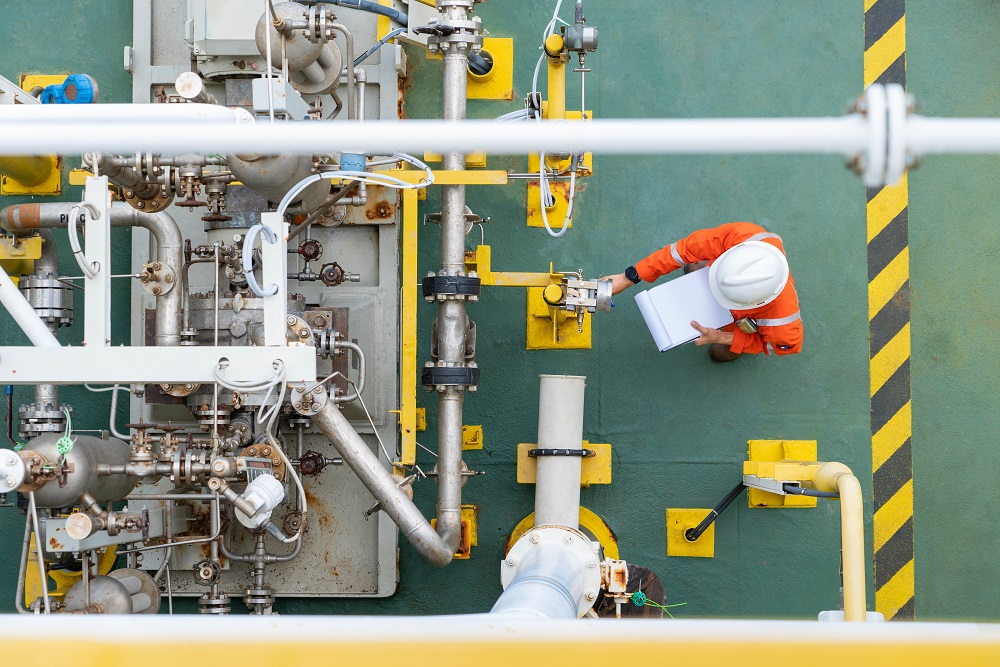 Occupational Health And Safety Instruction – Definition
US labor law Occupational Safety and Health Act of 1970 governs the federal law of occupational health and safety in the private sector and federal government and created the Occupational Safety and Health Administration (OSHA) and the National Institute for Occupational Safety and Health (NIOSH). Its main goal is to ensure that employers provide employees with an environment free from recognized hazards, such as exposure to toxic chemicals, excessive noise levels, mechanical dangers, heat or cold stress, or unsanitary conditions.
Section 5 of the Act states that employers need to "maintain conditions or adopt practices reasonably necessary and appropriate to protect workers on the job, comply with standards applicable to their establishments and ensure that employees have and use personal protective equipment when required for safety and health."
Reasons For Mandatory Occupational Health And Safety
Providing information and training on health and safety helps organizations to ensure that their employees can work safely and without health risks as well as develop a positive health and safety culture in which safe and healthy work becomes a matter of course for everyone. It also supports to fulfill their legal duty to protect the health and safety of your employees.
By the way, Virtual Reality Safety Training lets employees interact in a realistic work environment and supports understanding of workflows and work procedures. In the long term, this leads to greater safety in the workplace and a significantly reduced risk of accidents.
Efficient training:
Competency
Contributes to making your employees competent in occupational health and safety.
Less Accidents
Contributes to the prevention of accidents and illnesses caused by accidents.
Less Costs
Helps to reduce financial costs of accidents and occupational diseases.
Less Damaged Products
Might lead to less damaged products, production losses, and demotivated employees.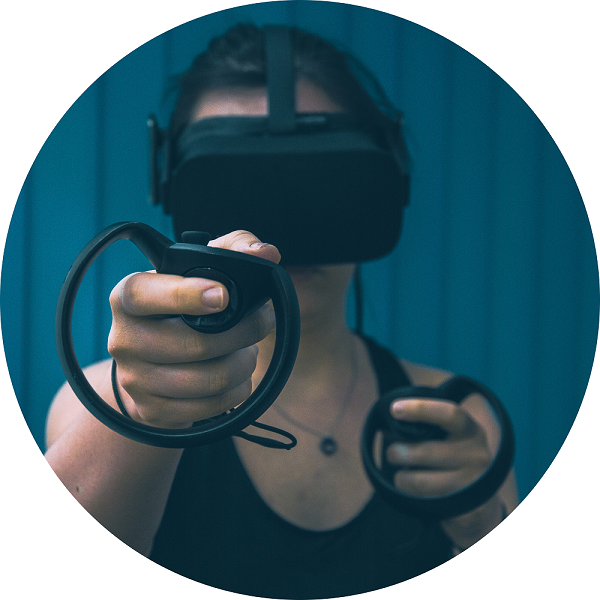 DID YOU KNOW?
Create Successful Safety Training Courses With VR And AR Now
We will be glad to advise you on how 3spin Learning can support you.
Which Instructions Are Required By Law?
OSHA provides training, outreach, education, and assistance. Many OSHA standards, which have prevented countless workplace tragedies, include explicit safety and health training requirements to ensure that workers have the required skills and knowledge to safely do their work.
It is a good idea to keep a record of all safety and health training, but it's not required by law in the US. Documentation can also supply an answer to if the employee received adequate training to do the job. Federal OSHA Standards address access to medical and exposure records, personal protective equipment as well as hazard communication
In addition to generally recognized training content, instructions must be adapted to the respective areas of activity and industry-relevant topics. Risk assessments in occupational safety and risk analysis help to determine this. Training on the safety concept for data protection and information security and certifications are also included.
DEKRA "Spill Prevention" Training 4.0 Powered By VR
DEKRA deploys Virtual Technologies to prepare its trainees in the best possible way for the right processes and significant potential sources of error.
Who Must Be Instructed In Occupational Health And Safety?
Employees are required to participate in regular training on hazards and control of risks in the workplace to perform safe work processes without health risks.
Likewise, your managers and supervisors must also be trained to internalize occupational health and safety expectations and set a good example as important role models for the workforce. Modules and complete documentation on specific process hazards help control risk and implement safety-compliant behavior.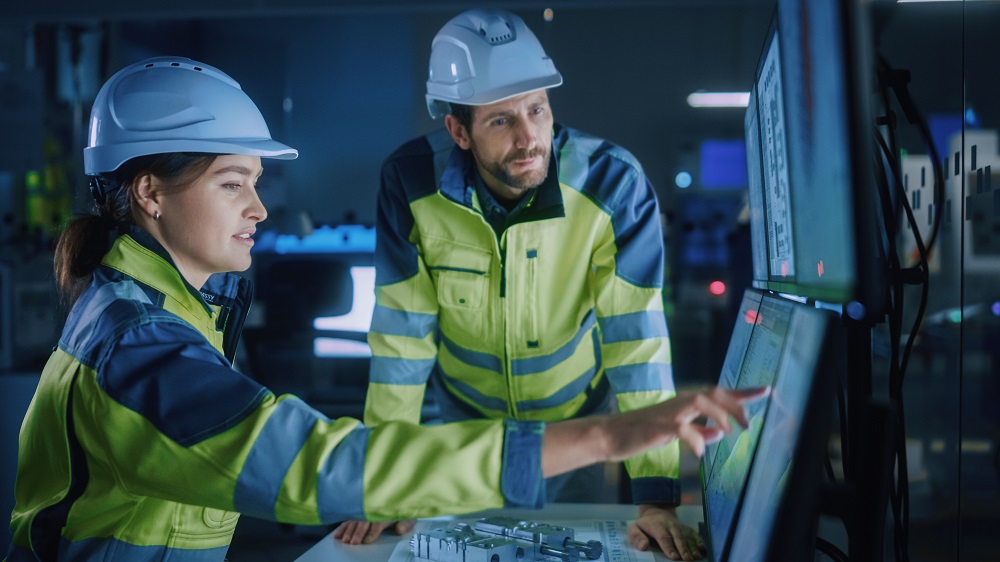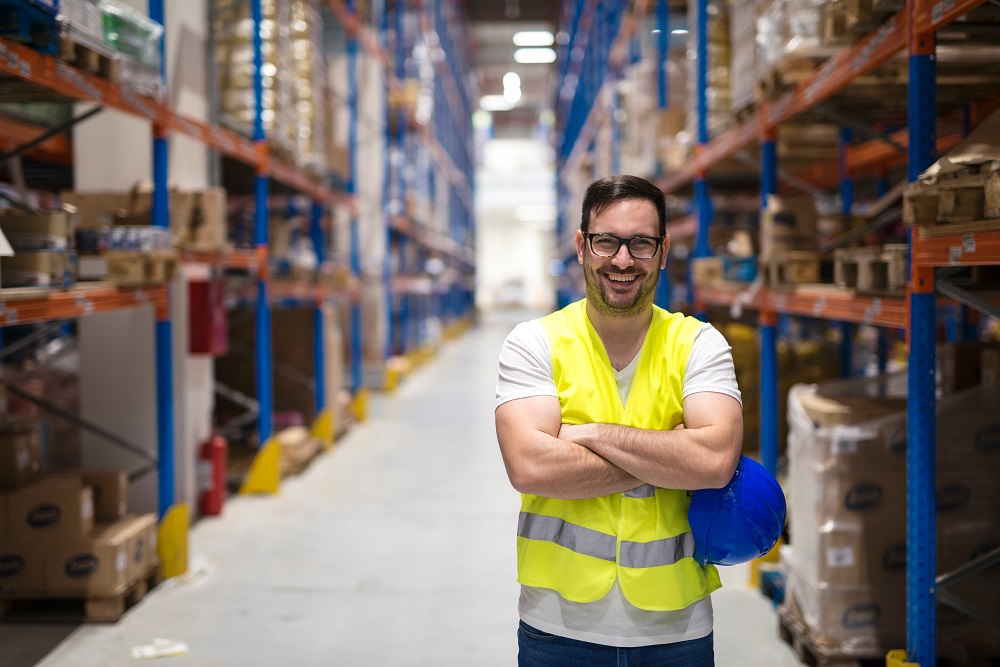 Who Is Authorized To Carry Out Occupational Health And Safety Instruction?
Generally, the employer must carry out instruction in his company and bears the overall responsibility. However, many medium-sized and large companies delegate this task to other qualified and expert persons or external contractors for occupational safety. However, for legal reasons, the latter are not allowed to carry out the instruction on their own.
The employer also decides upon which manager has the necessary qualifications to instruct the employees.
How Often Must Employees Be Instructed In The Workplace?
The legal regulations stipulate that occupational safety instruction must be repeated at least every six to twelve months. However, initial onboarding instruction can or should be conducted throughout the year to train new employees.
Likewise, training in the event of a change in the workplace or work task, the introduction of new equipment and work materials, and changes in legal requirements are also part of the instruction of potential hazards.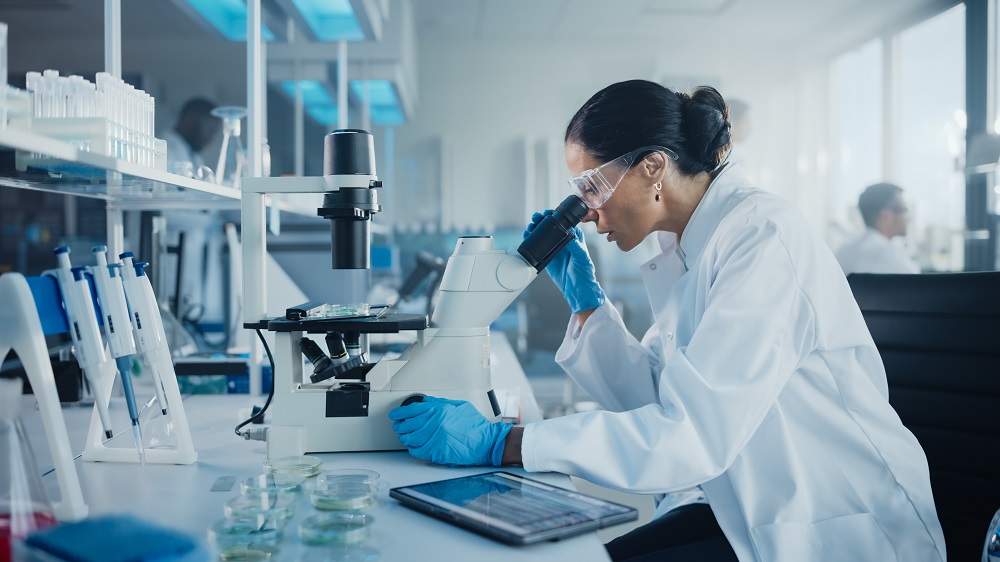 How You Can Promote Occupational Health And Safety In The Workplace?
Dealing with the issue of occupational health and safety may seem quite cumbersome at first glance, as it tends to be more akin to filling out forms than moving the organization forward. But as an essential part of any good business, leading by example is inevitable.
Leading By Example From The Top
Workers are much more likely to get involved and comply if management makes it clear that health and safety are taken seriously in your company.
Improved Health And Safety Competence
Training courses for all needs and competencies.
Employee Participation In Risk Assessment
Tthis increases acceptance and responsibility for their health and safety. Occupational health and safety officers assist with participation
Implement An OHS Management System
A comprehensive strategy defines the responsibilities and processes assigned to individuals.
How VR And AR Can Support Occupational Health And Safety
Virtual and Augmented Reality offers a unique form of digital collaboration. They allow you to simulate a real-life environment where employees can practice safely, regularly, and for as long as they need to. As working remotely from home has become the new reality for many employees, many companies are directly benefiting from digital safety training and education.
By using these software solutions, employers can improve safety standards in their organization, increase alertness, and improve employee performance. At the same time, costs can be significantly reduced. The high scalability, effectiveness, and better safety results speak for the use of virtual safety training.
Benefits By Using VR And AR
Repeated Practice
VR and AR help create simulations to allow new employees to practice repeatedly thanks to detailed replicas of work processes. During such training, they recognize and correct their mistakes before they start the actual work.
Easy Customization For Training Content
A particular project's location, climate, or complexity may pose unique challenges and issues for employees. VR and AR enable customized training experiences.
Risk-free Immersive Training
VR and AR technologies combine fun with hands-on learning. This increases learner interest.
Increased Engagement
In addition to the engaging and entertaining components, VR and AR appeal to learners because of the risk-free training element.
Better Skill Acquisition
Practice is the best way for workers to hone their skills. We retain much more knowledge when we combine what we learn with practical applications.
Self-directed Learning
VR and AR allow each person to learn at their own pace. This allows them to apply the knowledge they learn as many times as they want without putting themselves or the equipment at risk.
Location-independent Training
Employees and trainees can be trained at different locations and access the training items at any time.
Larger Skilled Labor Pool
VR and AR allow professionals from around the world to be brought together remotely, drawing on a larger pool of people.
Potential Use Cases For Occupational Health And Safety With VR And AR
VR can be used to train employees in a safer environment and provide them with an immersive learning experience. For example, for emergency training in hazardous situations or to train and improve emergency preparedness. This is where VR and AR offer employee training in a safer environment within an immersive learning experience.
Emergency Response And Hazardous Situations
Virtual or Augmented Reality allows employees to learn without being placed in potentially dangerous situations, such as a firefighting simulation. Such systems are ideal for emergencies. The training scenarios are conducted in a safe environment but convey an authentic feeling.
Healthcare
VR and AR are increasingly being used in surgery, diagnostics, and rehabilitation, helping doctors in medical training perform complex surgeries without risk to the patient. Systems such as touch surgery use virtual reality to provide insight into patient anatomy and physiology to assist staff in the operating room.
Safety Regulations
Companies today must be able to adapt to rapidly changing health and safety procedures and retrain staff quickly accordingly. VR Training enables employees to better understand production facilities and their technical regulations, as well as the necessary preparations such as personal protective equipment (PPE).
Hazard Recognition
A large percentage of workplace accidents are due to hazards such as exposed sharps, unstable cabinets, and improper work equipment. In virtual and augmented reality training, learners demonstrate full physical engagement to develop their spatial awareness and visual object recognition skills, which are essential in work environments.
Further Areas Of Application
Virtual and Augmented Reality offer greater safety and fewer hazards. It also eliminates the time and travel required to deploy training equipment, and the workforce does not have to transport heavy equipment to a dedicated training location or allow for downtime.
VR IN WORK PREPARATION
How DEKRA offers its customers brilliant a form of preparation that is difficult to simulate in reality.

Organizations Using 3spin Learning For Their VR Training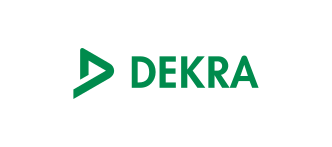 Digitalization Challenges In Occupational Health And Safety
The transformation and digitalization of the world of work bring with them changed work and stress constellations. High work intensity and location-flexible work present companies with new challenges for the occupational safety and health system:
New Work Models
Classic occupational safety patterns have often become obsolete and require different workflows.
Lack Of Awareness
Digital technologies and work processes require innovative thinking on new processes.
Non-transparency
Digitization strategies are non-transparent and hardly comprehensible for employees.
Increased Psychological Stress
The rising flood of information, constant accessibility, and uncertainty about the accuracy of data lead to great stress.
Organizations must be aware of their responsibility and develop and manage transparent processes for all involved and create acceptance from the beginning through good communication and involve all stakeholders in healthy work design. At 3spin Learning, we specialize in helping companies transform to VR and AR Training.
Boosting Occupational Health And Safety Training With 3spin Learning
Automate your health management and prevent accidents with software systems like 3spin Learning. You don't need programming skills to create unique learning content with VR and AR using our learning platform. The application is foolproof and intuitive to use: Users can work directly in the authoring tool and make adjustments at any time.
This allows organizations to create successful VR and AR Training courses that are characterized by more sustainable learning effects. We look forward to advising you on your occupational health and safety requirements and how VR and AR can help you achieve them.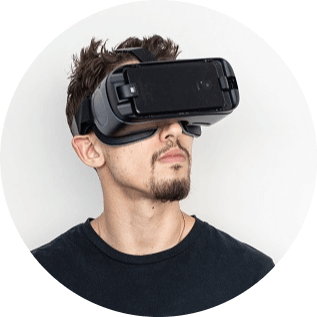 LEARN MORE
Get To Know All The Potential VR Learning Content Now
We are happy to support you in the development of your virtual safety training.
Posts You Also Might Like
DIGITAL LEARNING 4.0
Learning 4.0: Why VR Is Becoming Part Of The Next Generation Of E-learning
This is how companies successfully integrate digital learning technologies into their learning processes.
Read More
DIGITAL ONBOARDING
Why Organizations Need Successful Digital Onboarding With Virtual Reality
Learn how to onboard new employees faster and more cost-effectively digitally.
Read More