Free Whitepaper
Build And Deploy VR & AR Learning Content Without Code
Scale from pilot project to a multi-site implementation across your organization with just one solution, turning your training programs into immersive virtual experiences tailored to the needs of your business and industry.
Get Our Free Whitepaper Now and Maximize The Benefits Of VR & AR Training
Discover in our white paper how to scale V& AR training from an initial pilot to a multi-site rollout across your organization with just one solution.
Whitepaper Key Takeways
We'll show you how to turn your training programs into engaging virtual experiences tailored to your business needs
Learn how to cost-effectively create your own VR & AR training
Learn how to scale VR & AR training globally in the cloud library
All benefits of an all-in-one platform for employees with no programming skills
VR & AR at German Audit Organization DEKRA
Why DEKRA Trusts In 3spin Learning
Our web-based learning platform 3spin Learning enables companies and e-learning agencies to create VR & AR content without programming and deliver it to learners via the cloud on headsets or PCs.
As one of the world's largest training providers, DEKRA is scaling its VR solutions and realizing great success in areas such as occupational safety, electrical accidents, and load securing, among others.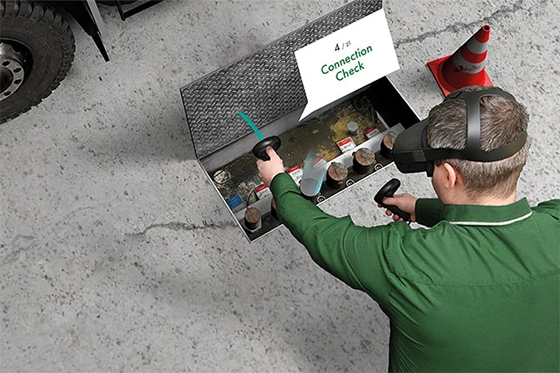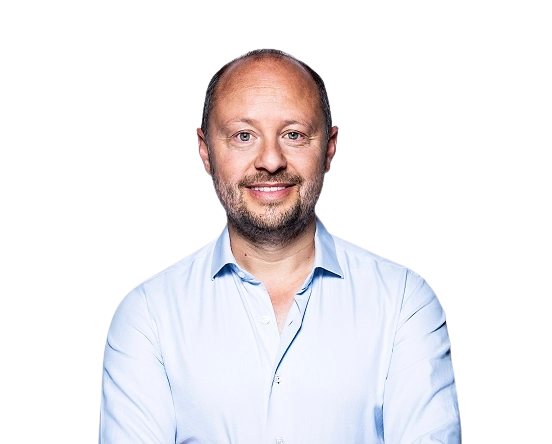 Software-as-a-Service
How To Build Successful VR & AR Training Programs
3spin Learning offers the right license for every application and business type. This makes it easy and cost-effective to get started. A simple authoring system and smart operational tools without programming knowledge and easy integration into IT with cloud or own server ensure easy use and fast implementation.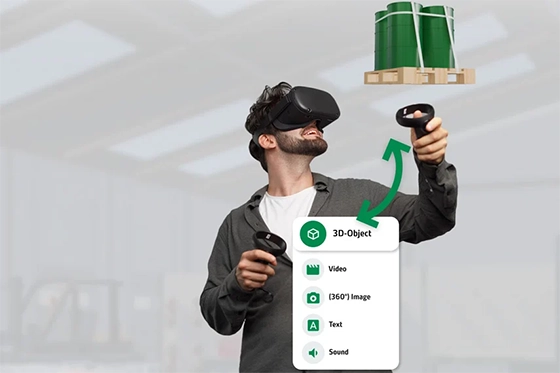 VR & AR Training By Us
We turn your service providers into VR & AR professionals and ensure familiar processes and service providers.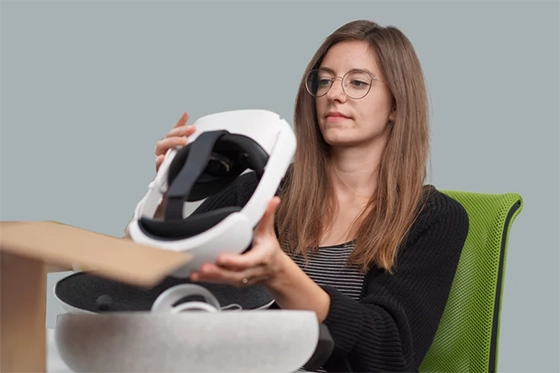 Be A Content Creator
Without previous experience with VR & AR, you or your trainees can build your own VR & AR training sessions.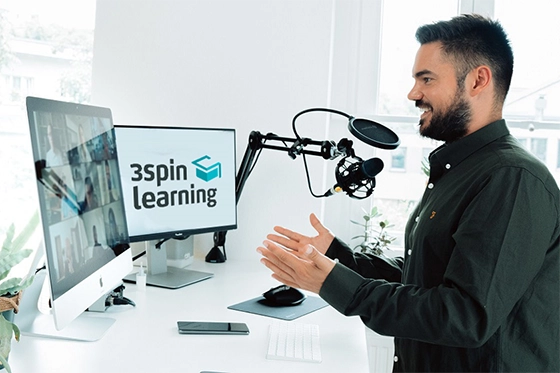 VR & AR Webinars
Our webinars give you a 360-degree perspective on the many brilliant possibilities of VR & AR training.
Whitepaper
Download our free whitepaper now and become a true VR & AR expert.