Recorded Webinar
Turning You Into VR & AR Training Experts
Sorry, you missed our webinar. Download our recording now and learn how to create, manage, and publish unique VR & AR learning content in just a few steps, all from one central location on a collaborative, cloud-based learning platform.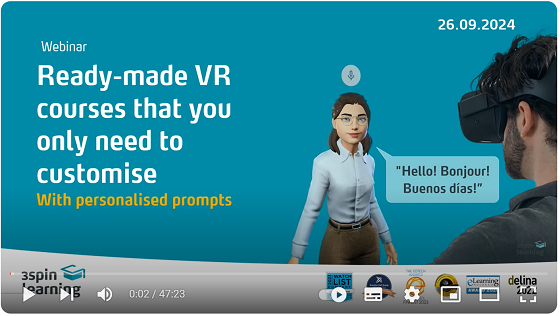 Watch Our Recorded Webinar Now
Easily Become Content Creators Yourself
Looking to learn how to make VR training interactive, dynamic, and fun? Then our webinar is the answer for you! Here you will learn how to create unique employee training courses.
Easily create immersive VR & AR training
Strategies for company-wide rollouts of VR & AR training
Opportunities and challenges in immersive technology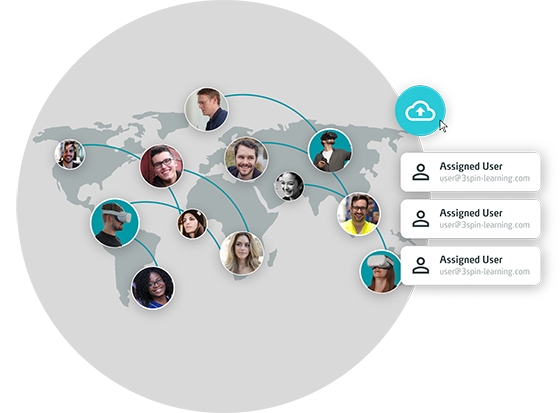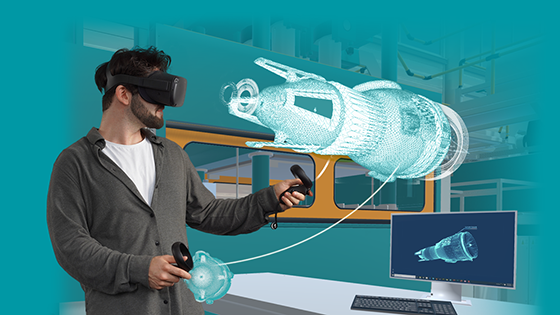 About Us
About 3spin Learning
Our unique web-based no-code editor aims to facilitate independent creation, management, and delivery of your own Virtual and Augmented Reality training for staff training – no coding skills required.
We look forward to welcoming you to our free webinar!