We're Looking For VR & AR Pioneers
We are one of the leading providers of virtual reality and augmented reality in the field of corporate learning. With our "No Code" platform 3spin Learning, customers such as DEKRA, Lufthansa or E.ON can create VR and AR learning courses without programming and deliver them to learners worldwide. We are convinced VR and AR will forever change how people learn. We are the best of startup and established company in a market with great growth potential.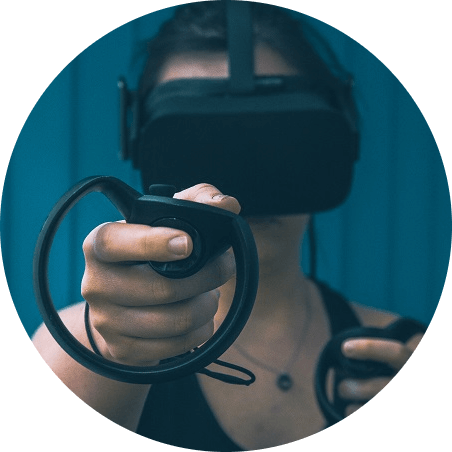 Senior Sales Consultant (m/f/d)
Location: Remote (flexible)
Als Senior Sales Consultant (B2B, Inbound) bist du der erste Kontakt für potenzielle Key Accounts. Mit deiner jahrelangen Expertise und deinem Verhandlungsgeschick bist du maßgeblich am Erfolg des nächsten Wachstumsschritts unserer Virtual- und Augmented Reality Lern-Plattform beteiligt.
Wir suchen einen erfahrenen Vertriebsprofi mit einer Leidenschaft für neue Technologien und dem Ehrgeiz, ein wichtiger Teil unserer Expansionsstrategie zu sein.
Neben einer fairen Vergütung, genialen Kolleg:innen und attraktiven Zusatzleistungen bieten wir dir als Remote-First-Unternehmen die maximale Freiheit deine Arbeit auf deine individuelle Lebenssituation abzustimmen. Wir bieten dir die Chance persönlich zu wachsen und ein Unternehmen, bei dem du dich verwirklichen kannst.
Teil- oder Vollzeit (ab mind. 20h/Woche)
Responsibilities
Du erstellst einzigartige, immersive Konzepte auf Basis von 3spin Learning und überzeugst potentielle Kundschaft mit deinem umfassenden Know-How und maßgeschneiderten Lösungen.
Du bist verantwortlich für die Auswahl, Bearbeitung und fristgerechte Umsetzung von Ausschreibungen für große Unternehmen und Konzerne.
Du bist sehr stark darin hochwertige Konzept-Präsentationen zu erstellen, die optisch begeistern und inhaltlich keine Fragen offenlassen.
Du hilfst deiner Kontaktperson im Kaufprozess alle relevanten Hürden aus dem Weg zu räumen. Dazu gehört auch die Unterstützung bei der Erstellung von Verträgen (z.B. Rahmenverträge, Datenschutz, AVV, TOM, NDA, etc.)
Du berätst unsere Bestandskunden zu den Möglichkeiten von 3spin Learning, erstellst Präsentationen und verhandelst mit relevanten Entscheidungsträgern (ab C-Level abwärts)
Du organisierst den reibungslosen Start von Projekten und die Übergabe an unsere unseren Kundenbetreuer:innen.
Qualifications
Du hast mehrjährige Vertriebserfahrung im Bereich B2B SaaS-Produkte.
Du hast mehrjährige Erfahrung in der Bearbeitung von Corporate Ausschreibungen.
Du besitzt umfangreiches Wissen in Vertragsrecht, Datenschutz und Compliance.
Du hast ein Studium oder eine Ausbildung abgeschlossen, idealerweise in Wirtschaft oder Informatik mit Schwerpunkt "Digitalisierung / Innovation" (oder vergleichbare Qualifikation)
Du weißt, dass Du ein Talent hast, Menschen von etwas zu überzeugen.
Kommunikationsstärke, Selbstbewusstsein und ein gutes Gespür für deine Kundschaft zeichnen dich aus.
Du bist verhandlungssicher in deutscher und englischer Sprache.
Du hast du bereits Erfahrung mit HubSpot oder einem vergleichbaren Tool.
We Are Looking Forward To Your Application
Do you have any questions about 3spin Learning, the positions advertised or are you interested in other positions not mentioned here?
Then we look forward to your call:
Our Commitment To Creating Authentic Values And Innovation
Our corporate philosophy is very simple: satisfied and enthusiastic employees make for satisfied and enthusiastic customers.
Quite straightforward, really, isn't it? Learn more about your benefits at 3spin Learning
Remote First
You decide from where you work. Choose your home office or an office
in
our main quarters
in
Darmstadt.
Purpose And Joy
We change how people learn – more practically, safer and with joy. Our daily work is our passion.


Team Events
Once a year, we organize paid team events lasting several days, for example at Europapark Rust.
Work-Life Balance
Regulated working hours, flexitime and flexible working time models are part of our daily routine. So you really do have Fridays "off".
Health & Sports
In addition to all the necessary tools for your work, we offer a wide range of sports with the nationwide EGYM Wellpass.
Salary With Benefits
We complement a fair salary with annual leave and a company pension plan.
Flat Hierarchies
At 3spin, the team actively shapes the company. We organize many of our internal processes through voluntary working groups.
"Labs" Day & Thinking Workshop
Every six weeks, we take a day to work on new technologies and trends in teams without a customer order.
Research & Teaching
You don't want to lose contact with the university? We have been involved for years with lectures and workshops, among others at the universities in Darmstadt and Wiesbaden.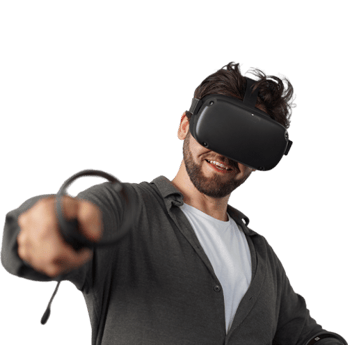 We Are Looking Forward To Your Application